Sometimes we can't help noticing the many inventions out there which are doing well but have you ever wondered who created them? A fascinating thing is quite a number of stuff out there are invented or co-invented by Malaysians and for some reason we don't know about it.
Did you know Apple stores worldwide is selling Bike helmets worldwide?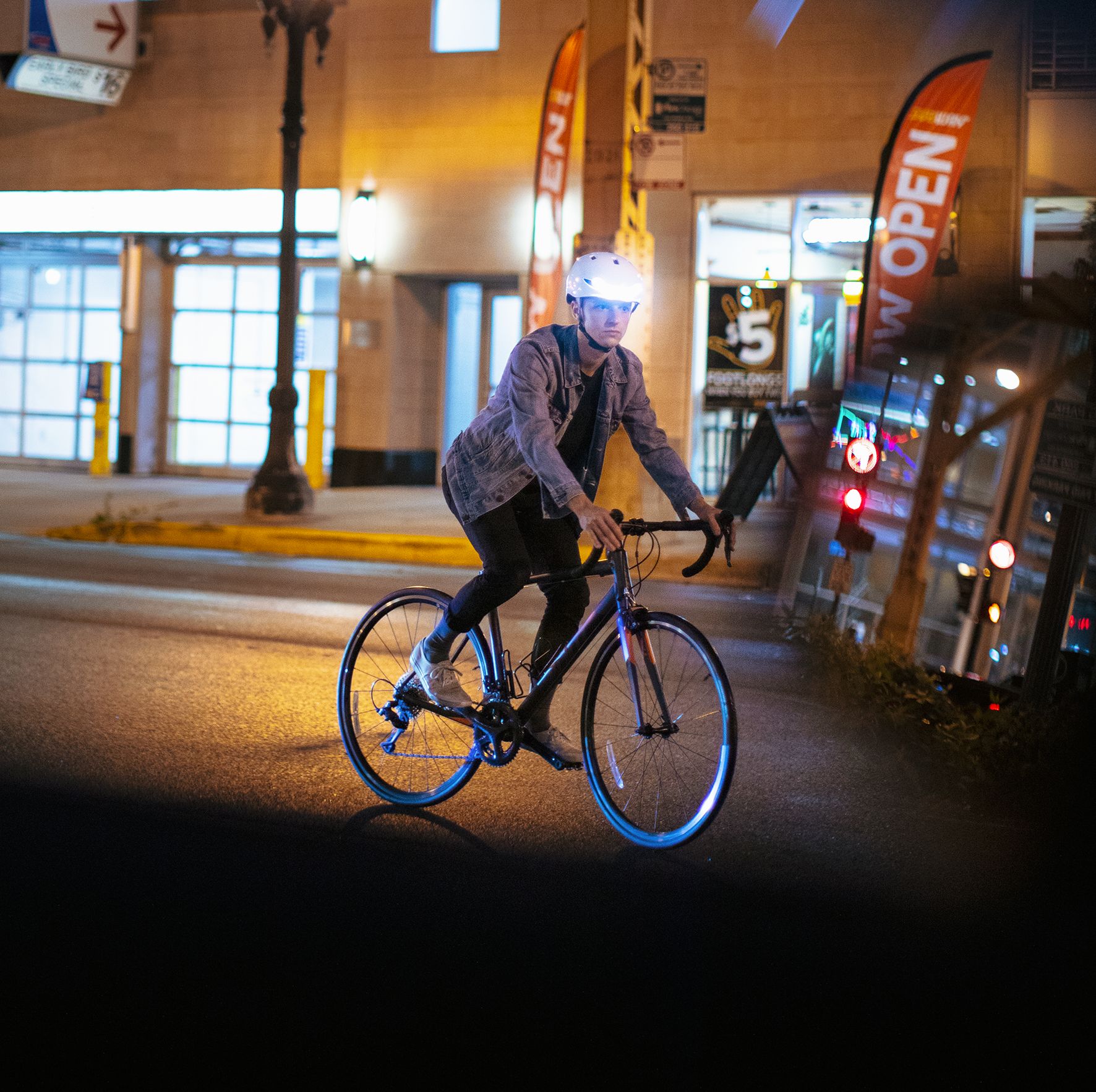 Image via Lumos Helmet (Facebook)
Yep. They do sell bike helmets and it is made by a Malaysian-based company. The Helmet is called Lumos, and they are designed to increase visibility and allow communication between motorists on the road.
Lumos began as a Kickstarter crowdfunding project, and it had gained traction and business had grew. Fun fact, did you know that the helmet was TIME Magazine's Best Inventions of 2018 and also Oprah's Favorite Things as well?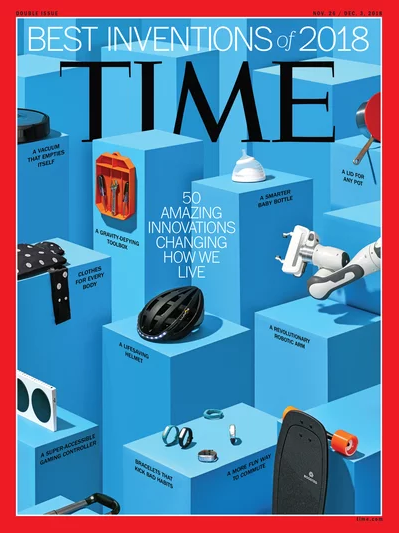 Image via Enterprise Singapore
To date, the company has sold over 150,000 helmets around the world.
Wide Range of helmets available
For those actively riding around the city, you know how busy it can get and how dangerous it is. A useful feature that Lumos has is a LED panel that provide 360 ˚ coverage to increase the safety of the rider.
No more waving your hands to indicate which direction you're doing as the helmet has turn signals which allow others to know where you're going, and you even have brake lights. That's something I definitely need especially with how reckless our Malaysian drivers at times.
Compatibility wise, it is compatible with Strava and the Apple Watch.
Brand Growth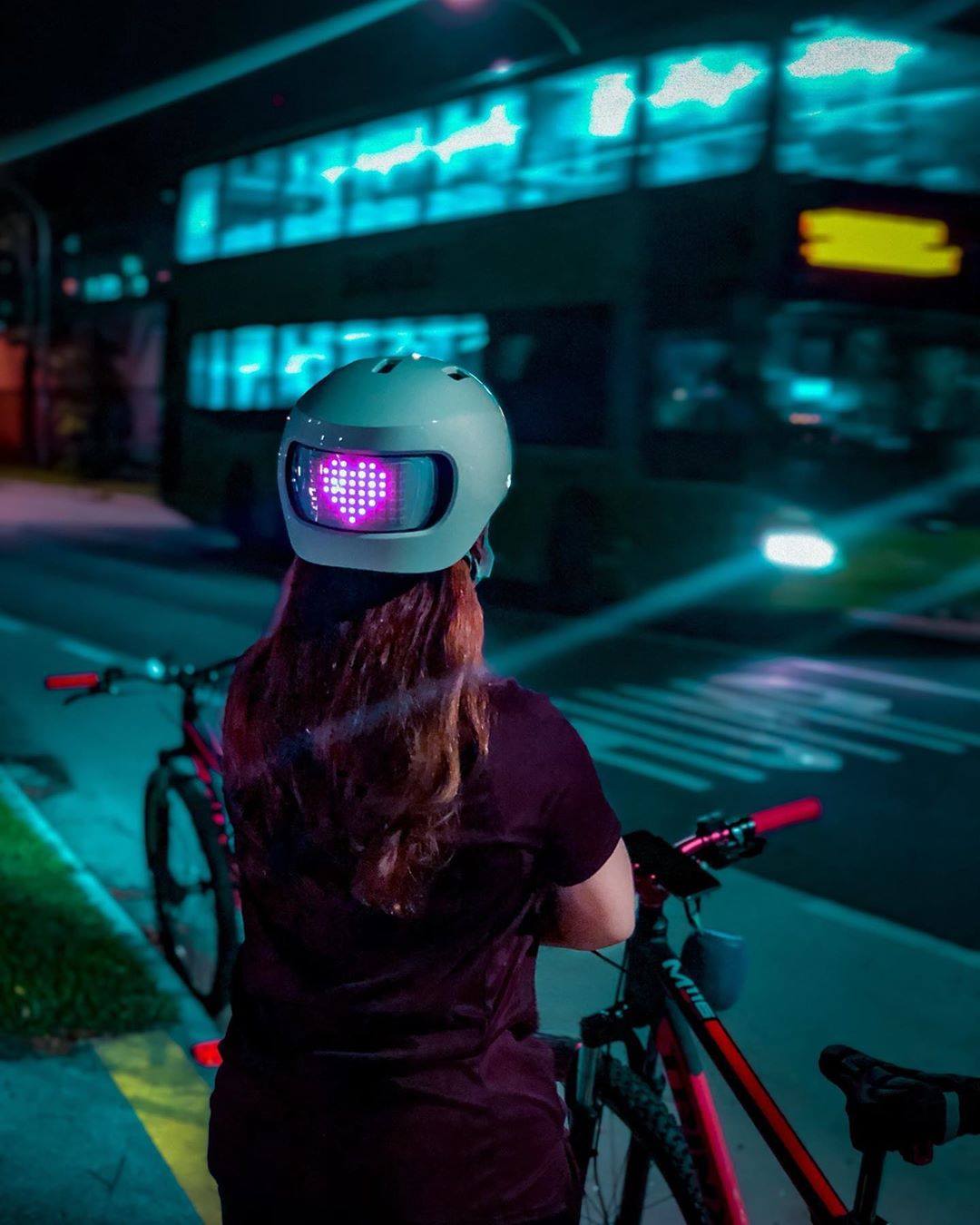 Image via Lumos Helmet (Facebook)
Thanks to Eu-wen Ding, CEO and Co-founder of Lumos, he and his team managed to become the leading mobility business in terms of design and creation of accessories and items.
Recently, the company passed Endeavor Malaysia's Local Selection Panel, co-organized with Endeavor. They are currently the leading in global high-impact entrepreneurship movement to drive economic growth and job creation. They currently generate around US$340 million in revenues and create over 20,000 jobs since its inception.
Among the 47 companies that is supported by Endeavor, Lumos is now among one of them. Lumos underwent a Selection Process consisting of 5 panelists who decided those who would make it to the International Selection Panel.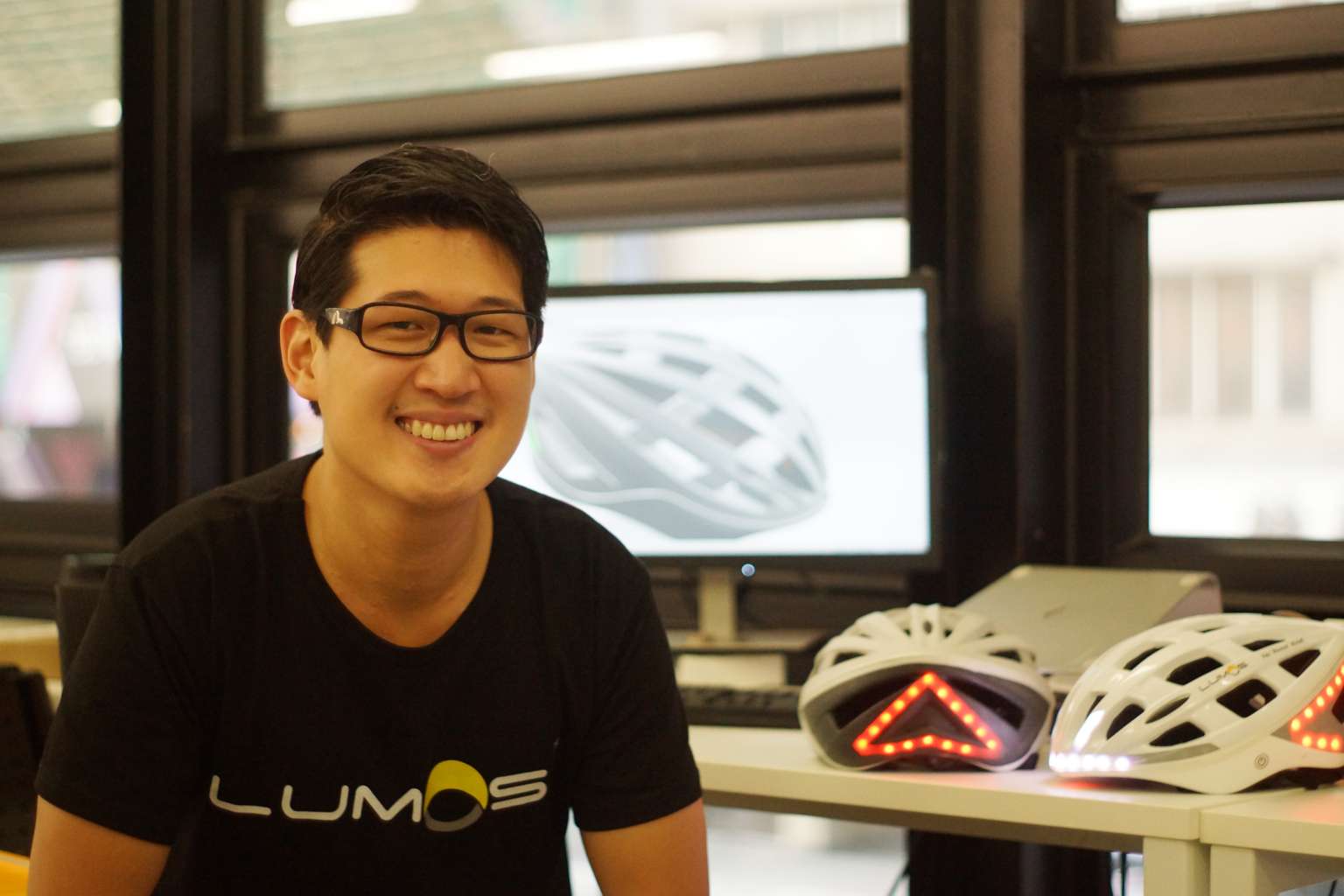 Image via The Straits Times
"My journey with Endeavor started a few months back, where I was able to meet with mentors and other entrepreneurs from the network who gave me different perspectives of my business."
"Being part of this amazing community is like getting the best of both worlds – you get to connect with like-minded entrepreneurs and speak to some of the most experienced mentors, who have both the knowledge and experience in this entrepreneurial journey," said Eu-wen Ding, CEO and Co-founder of Lumos. I look forward to the next step, which is the International Selection Panel and the global network!"
If you wondered who the 5 panelists were, they were none other than Rafiq Razali (Group Executive Director of Media Prima Bhd), Ahmad Zaky (Founder and CEO of Bukalapak), Lam Nguyen Phuong (Co-founder and Senior Managing Partner of the Private Markets division of Capital Group), Riza Mantaring (President and CEO of Sun Life Financial), and Richard Eldridge (CEO of Lenddo).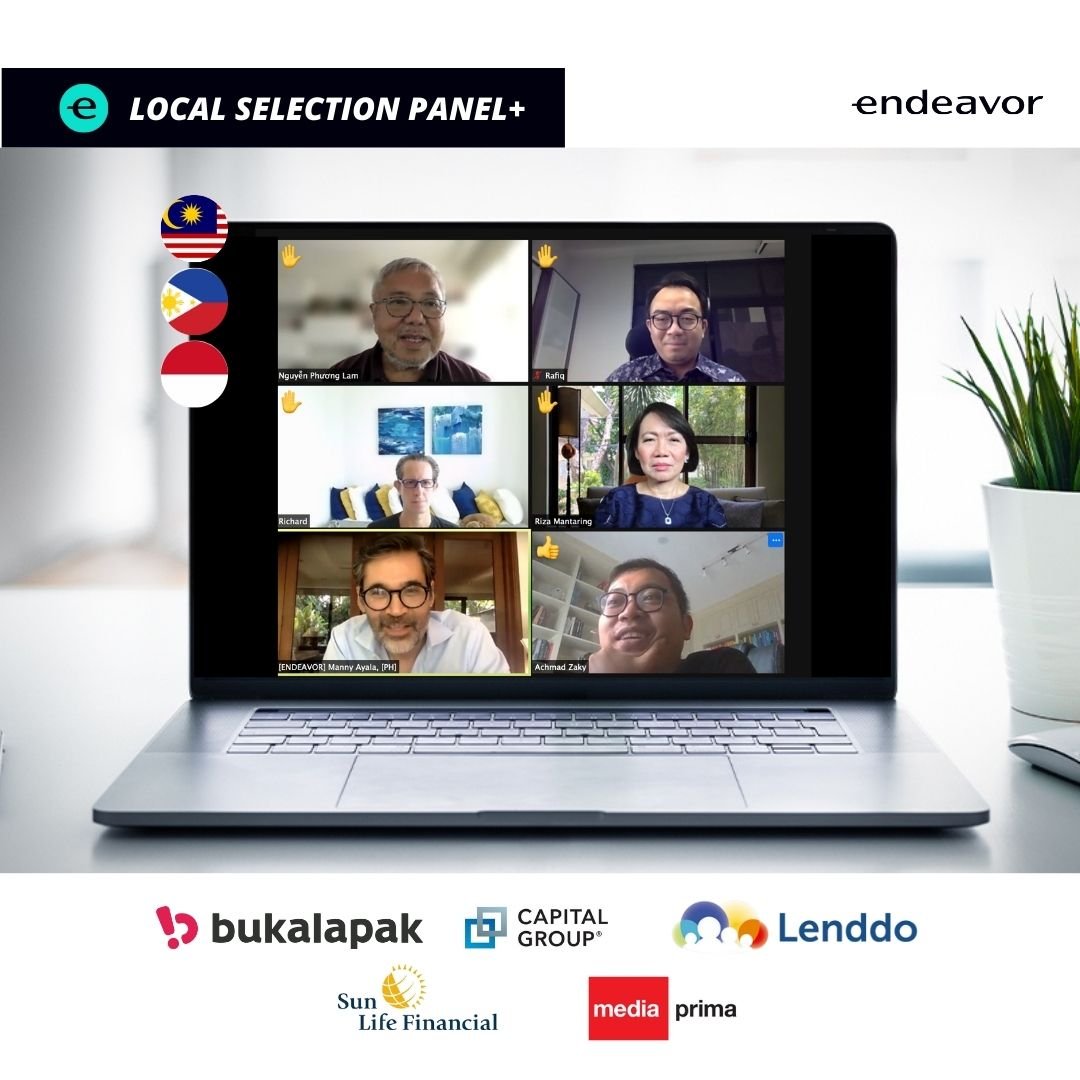 Image via Mashable SEA
"Entrepreneurship is more than just a trend – it is a key driver of economic growth and job creation, especially in countries like Malaysia and Philippines. With the right support and network that constantly pays it forward, like Endeavor, I believe the entrepreneurs would bring great impact to the economy," said Rafiq.
Now, Lumos will obtain access to capital, talent, strategic advice and markets to scale his business to the next level.
So, how much will it cost if we were to get a helmet?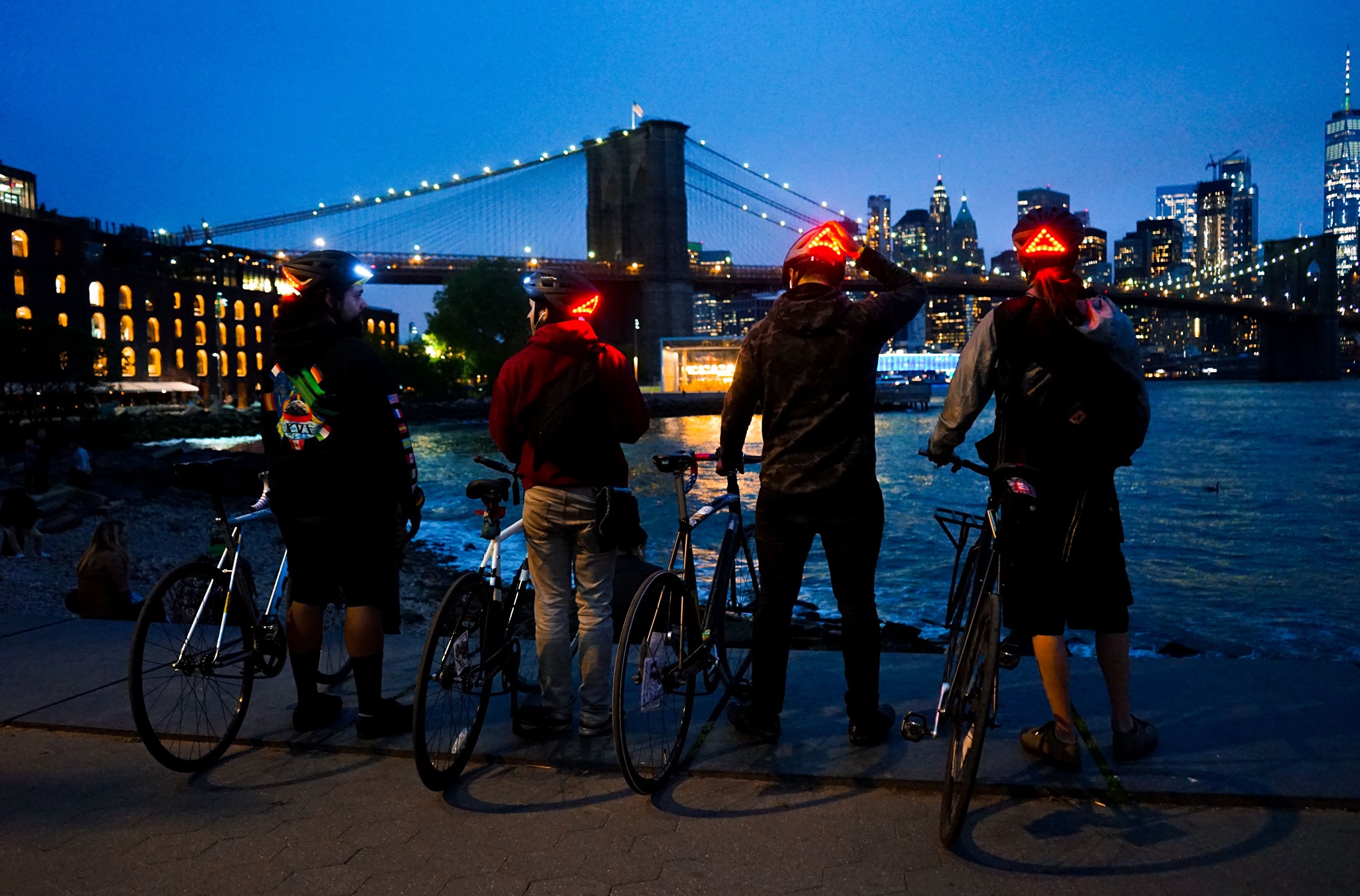 Image via Lumos Helmet (Facebook)

Well… if you're a cycling enthusiast, I'm sure you'll be willing to pay the price (since bicycles are also pretty expensive). According to their website, their helmets range from USD$99.95 (~RM 418) to USD$249.95 (~RM1047).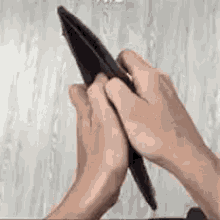 Just a reminder, these helmets are expensive due to the tech that's in it. So, I guess for the price it should be worth it. Side note, the helmets are also available in different colours. If you want to check out what they have, head over to their store here.
Just like the saying, a little goes a long way. Well done to Lumos and hope that they'll expand even more in the future. What do you think of these helmets? Let us know in the comments!
Credit to Mashable SEA and Lumos for the resources.

FOMO much? Follow our Facebook and Instagram for more updates.