Graphic Shakespeare 2021
An online exhibition to appreciate the works of William Shakespeare, as well as showcase the students' talents in interpreting his works.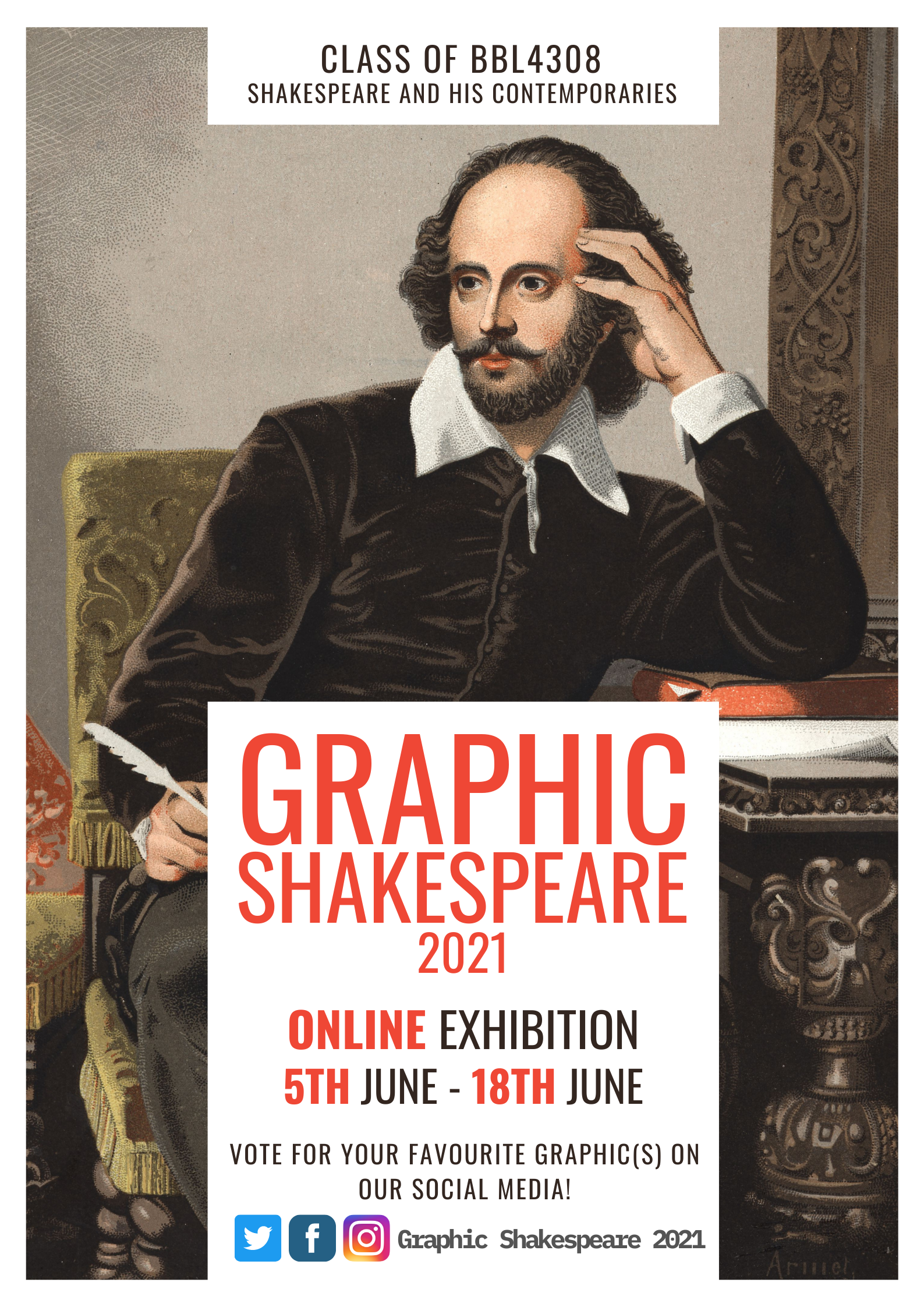 "The object of Art is to give life a shape." - William Shakespeare
Graphic Shakespeare Returns in 2021!
If you're a fan of classic literature, you are at the right place.
Class of BBL4308 Shakespeare and His Contemporaries returns again with an Online Exhibition of Graphic Shakespeare! Appreciate the works of the legendary Bard of Avon, William Shakespeare, and be awed by the students' creativity in interpreting his works.
This year, the exhibition will be based on two of William Shakespeare's plays, namely the tragedy, King Lear, and the tragicomedy, The Tempest.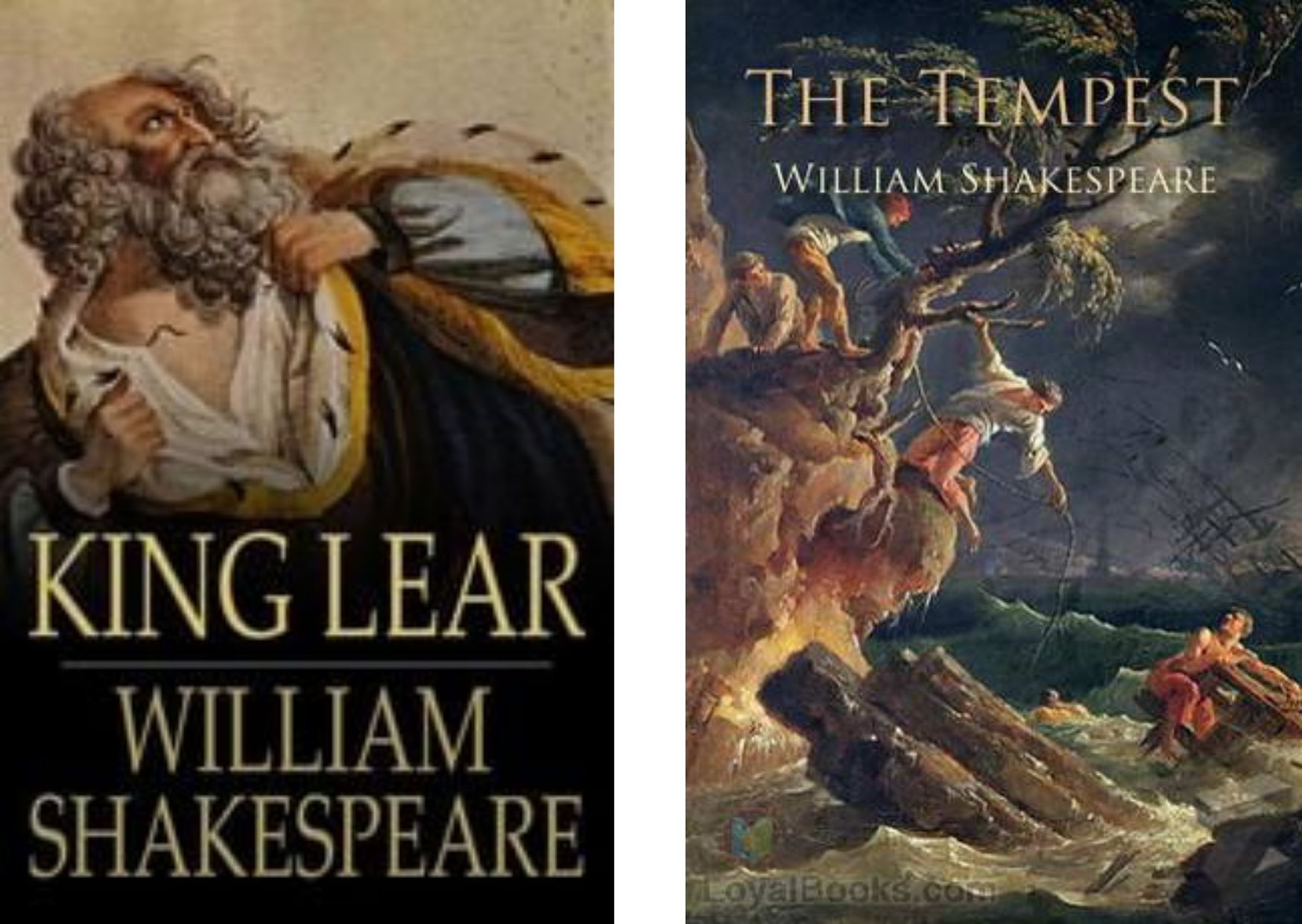 These texts will be adapted into a new form of media and also fresh new faces.
From June 5 to June 18, the graphic interpretations from each group will be uploaded onto their official pages, including Instagram, Facebook, and Twitter. You decide which of the graphics best represent Shakespearean plays!
Leave your likes, comments and reactions on your favourite graphics.
The likes from all the social media pages will be added together to accumulate the overall votes,so don't forget to vote for the ones that catch your eyes and heart.
Details of event:
Date: 5th June 2021 - 18th June 2021 (14 days)
Voting platforms: Facebook, Twitter and Instagram
To find out more about the exhibition, watch this video from the event's director:
On the last day of the event (June 18), there's gonna be a webinar if you think the exhibition is not enough to satisfy your love for classic literature!
WEBINAR ON "BETWEEN THRIVING AND STRIVING: RELEVANCY OF SHAKESPEARE STUDIES WITHIN THE ASIAN CONTEXT 1.0"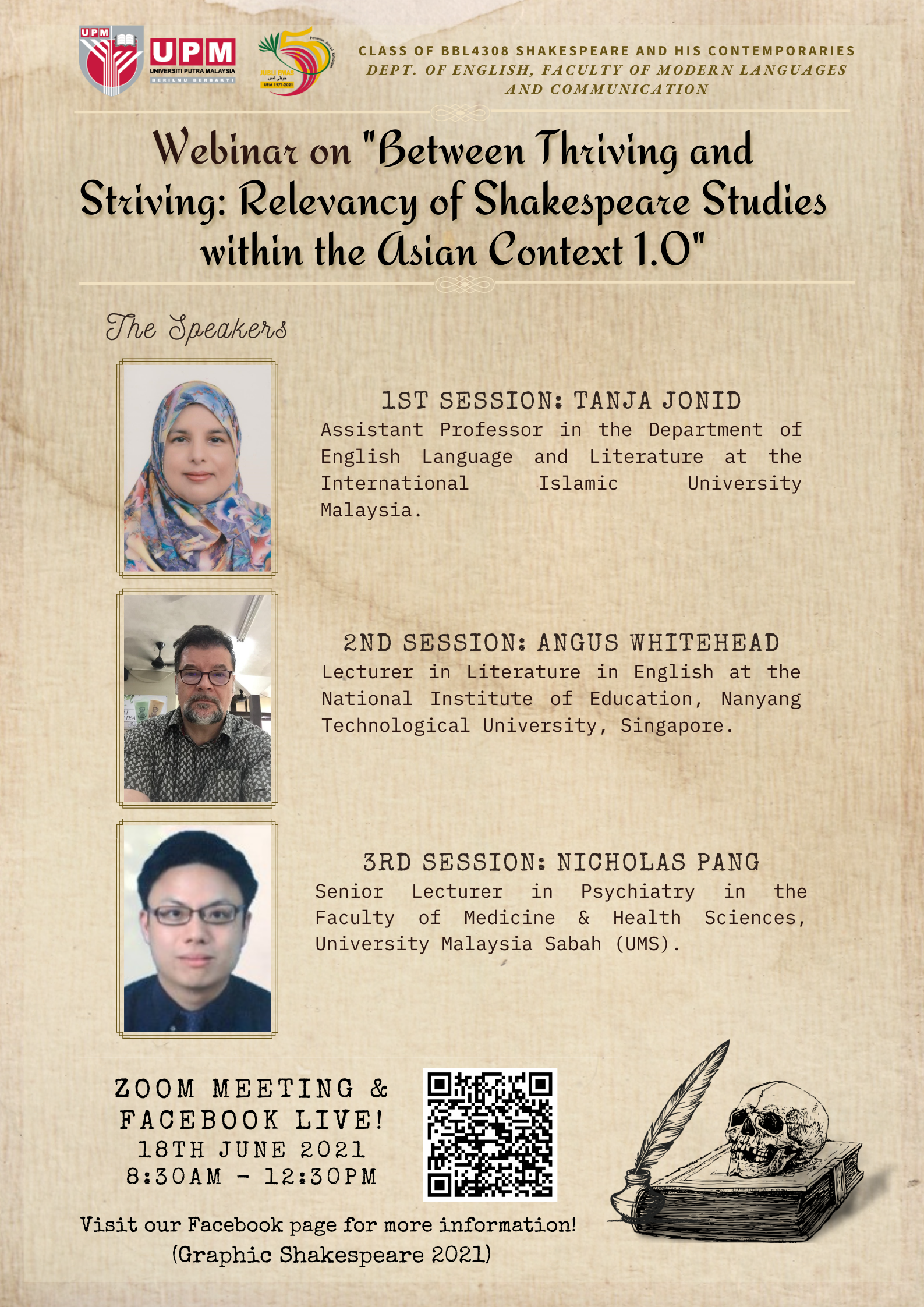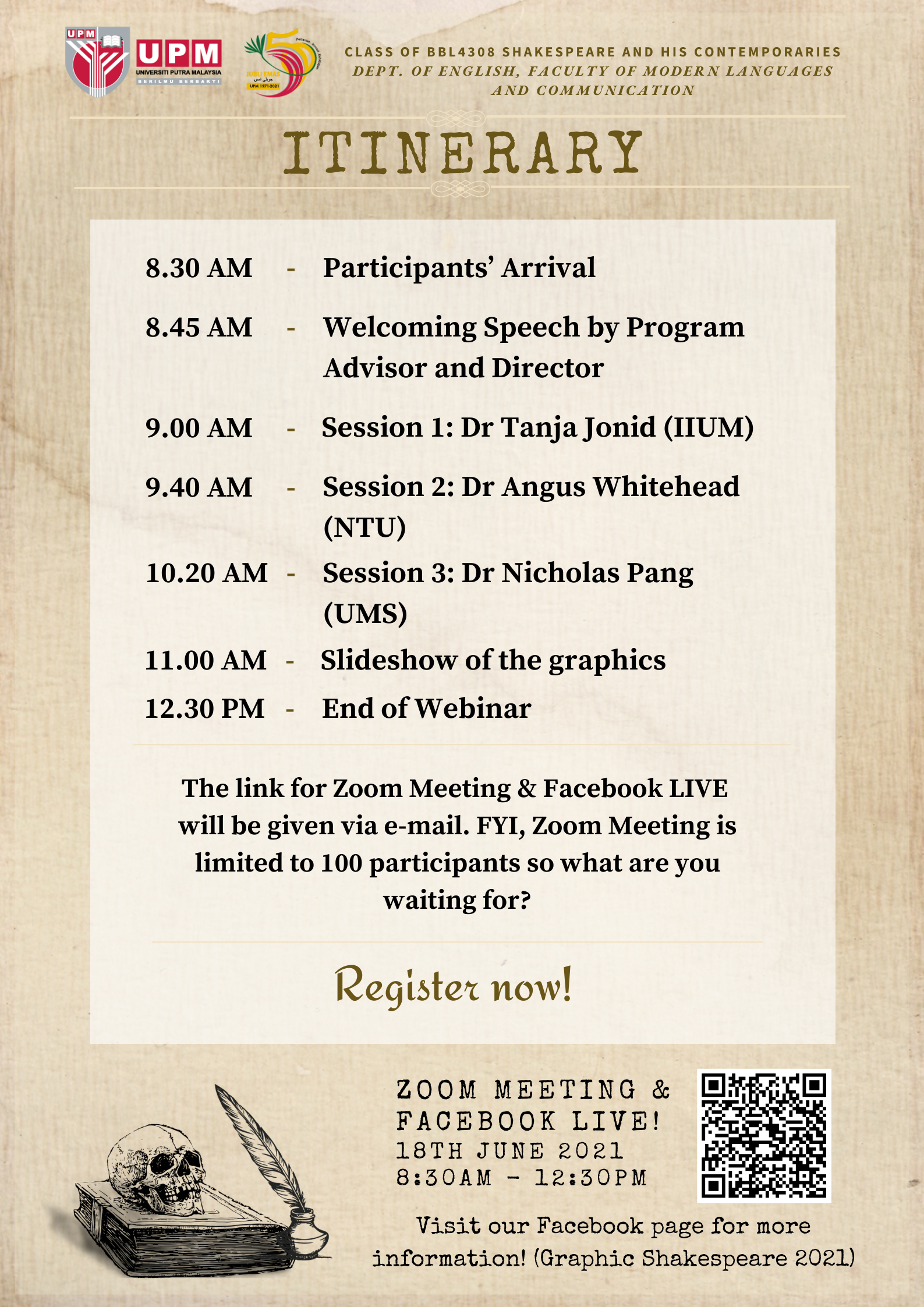 The webinar's itinerary
This webinar will be held on Facebook LIVE as well as Zoom Meeting. If you are interested, register here.
The link for Zoom Meeting and Facebook LIVE will be given via e-mail, so stay alert to your inbox! Please be informed that the Zoom Meeting is only limited to the first 100 participants.
What are you waiting for? Register now or you'll regret it.
Follow their social media for updates and more!