Scams are not a new issue. Scammers lurk around the internet in search of vulnerable victims that would fall into their cunning traps so they could steal large sums of money. Since the pandemic started, the number of scam cases has been increasingly alarming.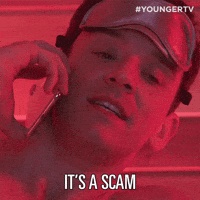 It's either because many people lost their jobs and are desperate for money or those who were already scammers took this as an opportunity because people were being locked in their houses due to the lockdown.
Image via Mahsa University
Whatever the reason is, being scammed is never a nice feeling and scammers should be severely punished. Yesterday, April 7, it was reported that a businesswoman was scammed of RM39,000 after buying a luxury vehicle via social media in Tanah Merah, Kelantan.
Image via Kereta Sewa Kelantan
An e-commerce fraud report was received by Tanah Merah police headquarters (IPD) Commercial Crime Investigation Division on 3 April. Kelantan Commercial Crime Investigation Department (JSJK) chief Supt Ahmad Azizul Mohamed was later alerted about the case.
According to the report, the victim had browsed social media and was drawn to an advertisement of used vehicles for sale from a neighbouring country. She planned to purchase Toyota Alphard 3.5 and pay in monthly installments.
Image via Wikipedia
Chief Supt Ahmad Azizul said in a statement, "The victim contacted the seller, a man, through the Whatsapp application and was asked to make a payment amounting to approximately RM17,000 for insurance, road tax and matters related to the Road Transport Department (JPJ)".
Image via Android Authority
He continued by saying that the victim performed several payment transactions to a local bank account on 1 April, believed to belong to an employee of the suspected seller.
The following day, a woman who claimed to be an employee of the suspect contacted the victim for a payment of RM7,000 to be transferred to the same local bank account. The money was claimed to be for the registration and delivery cost of the vehicle.
Image via Business Insider
On the same day, the victim was asked by the woman suspect to transfer a deposit payment of RM15,000 during the evening. The victim made payment to another local bank account belonging to a different individual through three money transfer transactions.
A police report was lodged once the victim realized she was being cheated when the woman suspect claimed that she did not receive the transaction and asked the victim to transfer the RM15,000 in a single transaction.
As of now, this case is currently being investigated under Section 420 of the Penal Code. If found guilty, the offender will face a jail term of up to 10 years with whipping and fine.
Be careful, everyone! Since we are all mostly active on the internet, do not become a prey to these cunning and evil scammers. Don't judge the victim in this story too. It might sound dumb and naive to some people but it would feel different if it were to happen to you. We are human after all. Rule of thumb, if it's too good to be true, it probably is.
Credits to Malay Mail for the initial coverage.
FOMO much? Follow our Facebook and Instagram for more updates.