We all know that Malaysia is one of the most "obese" countries in South East Asia. But did you know that Malaysians had also lost more weight during the lockdown compared to other countries?
A survey was conducted to study the lifestyle of Malaysians during Covid-19 compared to others around the world. The study was purposed to track the trend of weight gain among others globally and to shock, a lot of Malaysians actually lost weight during the pandemic.
The research outfit Ipsos studied the diet and health of people during Covid-19 and in the report, it had mentioned that Malaysians were controlling their sugar intake and exercising more than usual.
"While weight gain has been the result in many countries, weight loss is a more common outcome in Malaysia," Lars Erik Lie, Senior Manager of Ipsos Public Affairs said in the report.
"Among the many measures taken by Malaysians who try to become leaner, cutting down on consumption of sugary drinks and sugar in general are key ingredients," Lie added.
In the results, up to 36% of Malaysians had said they lost weight during the pandemic and 19% had gained an average of 4.8kg. In comparison to those worldwide, only 20% of respondents had lost weight versus the other 31% who had gained an average of 6.1kg.
During the pandemic, up to 36% Malaysians had established new habits into their life where they increase more exercise time versus the 21% of respondents who have ended up exercising less.
When it comes to food intake, we Malaysians (or well, Asians in general) were not willing to cut carbohydrates from our diet. Participants from other countries were willing to cut sugar and carbs from their daily diet.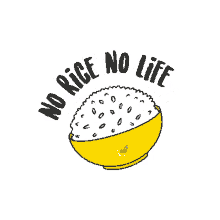 Because no rice = no life
In the survey, these were the results of our fellow Malaysian lifestyles:
45% are trying to lose weight.
64% are trying to drink less sugary drinks.
63% are dieting.
61% are exercising more.
Although this sounds promising, the results actually contradict a report that was done in June 2020 where it stated the obesity index in Malaysia had risen during the Covid-19 pandemic.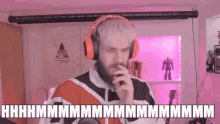 The survey only involved 22,008 people via online interviews of those aged 16 to 74 between October 23 and November 6 last year. There was a total of 30 countries involved in this as well.
I wonder how many Malaysians participants were there. By looking at the numbers, I think they need more people to produce a more accurate result than this.
Although it may not be as accurate as we might think, it's a good initiative for Malaysians to exercise more, even when I passed by my local park that day, there were a lot more people exercising than the usual and it's a good sign. What do you think, are the results of this survey false or true? Let us know in the comments!
Credits to Malay Mail for the initial coverage.

FOMO much? Follow our Facebook and Instagram for more updates.