GOT7's possible disbandment over the weekend blew up Twitter with the hashtag #GOT7FOREVER garnering over 2.8 million tweets.
On January 10, it was reported by Dispatch that the members agree to leave JYP Entertainment after their 7-year contract ends this month.
Gif via Giphy
The 35th Golden Disc Awards that was held over the weekend will be GOT7's last activity as a group. A close source revealed that since the members are close to each other, they plan to continue staying together as a group but disagree on the choice of their agency. After many discussions with the company, they decided to part ways.
Image via Pinterest
As for solo future plans, Dispatch reported that Jinyoung will be signing with acting agency BH Entertainment to continue pursuing his acting career. Yugyeom will most likely be joining AOMG after attending a few final meetings with the senior team.
Image via Soompi
BamBam is planning to balance his activities in Korea and Thailand with his activities in Korea being supported by a content production agency. There is a possibility of him signing a contract with MakeUsEntertainment. As for Jackson, he will continue his solo career through his own label Team Wang while he carries his activities in Korea through a separate agency.
Image via Pinterest
Youngjae was reportedly scouted by Sublime Artist Agency which houses popular artists such as Rain, EXID's Hani, Song Ha Ko, and more. Leader JB reportedly received offers from both a well-known hip-hop label and a global music label. He is trying to find a place that is suitable to support his solo career.
Mark, on the other hand, plans to return back to his hometown in Los Angeles, United States to spend time with his family with plans of opening a YouTube channel after. He might consider working on his solo career in the United States.
A close acquaintance of GOT7 stated that while the members focus on their solo careers, they agree to make time for GOT7 whenever they reunite.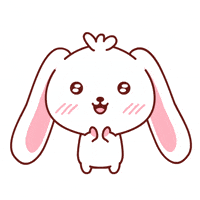 Gif via Giphy
A source from JYP Entertainment responded to the report by sharing that they are not able to confirm which agencies each member will be signing with but they will inform the public once GOT7's contract renewal is ready.
As an Ahgase myself, I was honestly very upset upon finding out that GOT7 will be heading their separate ways but very happy to know that they're leaving their current agency. All Ahgase's are more than aware that GOT7 deserves better treatment. They're extremely talented and hardworking and if they were to be in the right agency, they will thrive better. With all that's said and done I am happy to know that they will continue with GOT7 whenever they're free while focusing on their solo careers.
Credits to Soompi for the initial coverage.

FOMO much? Follow our Facebook and Instagram for more updates.