So you've been constantly texting that cute boy you matched on that dating app and now you're finally ready to go on the much-awaited first date (congrats!). Don't worry, it's completely normal to get the jitters!.
After replying yes, here comes the part that would possibly make you pull your hair (I'm sure you already know).
What.To.Wear.
The most fun but yet dreadful part of the date preparation process (not including doing your hair,makeup,facial routine-okay I'll stop now before I make anyone panic oops). Don't worry, this guide will help you find that perfect date look! So read on and take notes!
1. Innocent Beauty
The look of innocence rarely goes out of style. For centuries, women have always been portrayed to look demure, soft, and gentle as they were confined to society standards for the longest time.
Image via Vintage Dancer
But hey hey hey, I'm only talking about this fashion wise and not from the sociological perspective so don't bash me (please, or I'll cry).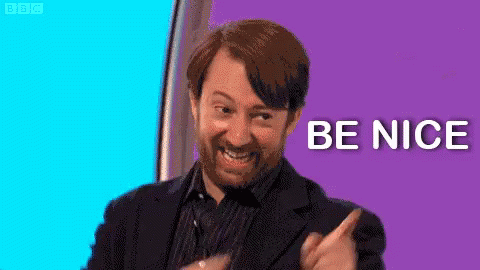 Back to the topic, Korean styled clothes for this date theme would be so fitting!. The colour palette tends to be soft and warm and their clothes are more on the modest end, suitable to make you look like a fresh and sweet young lady! (Where's my oppa? Im waiting).
Image via Pinterest
I recommend to wear minimalistic and subtle accessories as it enhances the way you look in a more natural way. Check out this cute local Insta shop, The Dazzling Pieces!
Do you know they hand made their own accessories? (It's so cool omg).
2. Bad Ass ABG (Asian Baby Girl)
Image via Pinterest
This one is for the ladies out there who are into looking like an intimidating hottie (who's the dominant one now?).
If you're new to this style, don't be shy, there's a first for everything!. You can either go for a more covered look or if you're feeling daring, you can try sexier pieces too (oo la la).
Since the beginning of time, men have always been expected to be the more dominant and masculine partner so it's not a surprise that many guys are into the vibe of this look. (They probably like the idea of being dominated by a woman *wink).
3. Go Glam
Image via Pinterest
Maybe the innocent style makes you look like a teenager ("I'm already baby faced") or you're not into the idea of looking like you wanna pick a fight on the first date ("what if I scare him?!"), so this would be a better option!
Glam is all about the bling blings.
So whip out your sparkly and glittery accessories because it's now your time to shine! (quite literally lol). This style usually centers around dresses but you could go for skirts or pants too!. I personally like any body hugging kind of dresses coupled with hoop earrings (my go-to has been revealed oops).
If the dress you're wearing is sparkly enough, you don't have to go too crazy with the accessories (I mean, you don't wanna look like a walking Poh Kong store right?).
4. Loud Colours
Image via Pinterest
I would say this could be a more funky and loud look and you'd definitely leave a lasting impression on your date (even if the date turns out bad at least you looked good haha).
Chunky accessories, funky colours, and colour block outfits are just some of the examples that you can may use as references for this look!
Thank you so much for reading and I hope you figured out which date look you're planning to go for!. Good luck and don't be too nervous!xx.
Credits to our intern Natasha for writing this article!

FOMO much? Follow our Facebook and Instagram for more updates.