Al Ikhsan Christmas Jingle
Jingle Bells Jingle Bells, Jingle All the Way,
Oh, Have you started working out,
My Hips are gonna Sway Hayy!

(please don't read this, sing this!)
You heard it from us first & Christmas comes Early!
(5) URGENT REASONS for you to READ THIS!
#1 YOU NEED EXPENSIVE LOOKING (affordable .. and good looking) CHRISTMAS PRESSIES

#2 You want that LEE MIN HO / SEO YE JI BMI .. OK, you just need to BURN FAT BABY BURN and what better time then before the Vaccine comes & we all come out to Play again?

#3 SHOES .. omigawd .. ADIDAS, PUMA, NIKE ..

#4 FOOTBALL EPL Fans UNITE! Ori Jerseys .. super Discounted !!! +

#5 Because you just can't bear to LOSE a GOOD DEAL
Visit Al-Ikhsan's website here to start shopping for your new sporting goods!
So as crazy as 2020, we have survived through the year and it's almost time for the year end reflection… I will be honest, MCO has given me so much reasons to be a couch potato and I'm so far away from achieving my ideal body (me Post Lockdown below)
but WELL! Someone probably heard our silent wish and they are coming out with some crazy deals for all sports lover (or… wanna be sports lover…like me).
This year, Al-Ikhsan Sports is coming out with 12.12 Largest Online Sports Carnival where you will get all kind of sports goodies without burning a hole in your pocket.
This is a good opportunity for those stuck at home to start their early 2021 resolution to become fit and trim down all the fat that you've gained during the CMCO!
Here's what you can look forward to!
1) Up to 70% Off Adidas Products
Yesyes, it's almost like they can read our mind, Al-Ikhsan is having a year-end sale for Adidas and it's having crazy sales up to 70%!! You can basically get all kind of Adidas goods ranging from apparels, football shoes, accessories and even jerseys in a WAYYYYYYY affordable price.
Visit Al-Ikhsan's website here to start shopping for your new sporting goods!
2) Huge Discounts on overall Branded Shoes
Not a fan of Adidas maybe? Don't worry, Al-Ikhsan has you sorted as they have many other shoes brands ranging from Sketchers, Puma, New Balance AND MOREEEEEE!!
3) RM15 Grab Pay Rebates
WAIT there's moreee??!! AND YES! For those using GrabPay, users will be entitled to a RM15 rebate during the sales period with a minimum spending of RM150 in a single receipt. Be quick though, the offer is limited to the first 200 users!
­4) RM12 FLASH DEALS!

Nooo not that kind of Flash!
We've saved the best for last as Al-Ikhsan will be having FLASH DEALS on brands like Puma, Skechers, Asics and more! Want to know the best part? They'll all be for RM12 only!
Yes, you heard me, RM12! LET's END 2020 as WINNERS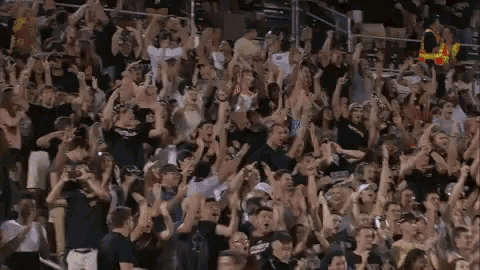 Are you just as excited as we are for the sale? Get your wallets ready and let's all get fit together!
Remember, the sale will be happening for 7 days only from 11-17 December, don't miss out on these great deals! So syok weiii!
If you've made it this far, I'm proud of you and here's a reward for you: use the code: SCALDEC020 to get an extra RM12 off if you spend RM120 and above!
Visit Al-Ikhsan's website here to start shopping for your new sporting goods!