A total of 801 cases are confirmed and local transmission cases take up a proportion of 799. The remaining 2 cases are imported ones. In the last 24 hours, 573 patients have successfully recovered but sadly there are 8 deaths.
Latest News: According to the WHO reports, almost 3 million cases of Coronavirus have been reported worldwide in the past 7 days. Though this is the shortest exponential increase, the death rate is not having a very positive outlook. Most of the cases are from European countries, Northern and Southern American countries, and African countries.
US, Brazil and Argentina are reporting the highest new number of new cases daily and new deaths have gone up to 78% and 67% respectively.
Here is the latest list of locations in Malaysia with confirmed Covid-19 infections:
1. Plaza Sentral, KL
2. Air Selangor Kuala Langat office, Selangor
3. SMK Datuk Undang Haji Adnan, Rembau, Negeri Sembilan
4. McDonald's Damansara Damai
Personal note: The numbers for today is not as bad as previous days. However, it's still something to be concerned of. So, please don't mind me nagging you, and I'm sorry it won't be the last time because you know, C-virus take months to go away.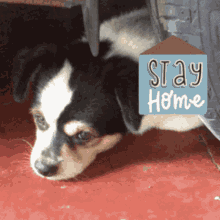 #pandemic2020 #covid19 #malaysiannews #RMCO #coronavirus #kitajagakita #StaySafe #StaySane #StayHome #nofurtheraction #stateofemergency #malaysiancabinet #muhyiddin #PMmuhyiddin #governmentboleh #malaysiaboleh
Credits to KKM, CNN and Malaysia Kini for the resources.
FOMO much? Follow our Facebook and Instagram for more updates.