Just when times are already tough and getting tougher, there are some Malaysians who try to make things better for others and there are those .. who make things worse
A Chinese driver who was believed to be drunk decided to create chaos at Bandar Tun Hussein Onn. This was how it went:
1. The man crashed his vehicle into 3 cars consecutively (Wah, you think you are from fast and furious ah?)
2. Filled with anger, the man got down from his car and started picking up a fight with the Fire Rescue team. (The gangster mafia persona is triggered)
3. Victims of the crash got down and started scolding (imagine all types of Malaysian swear words coming out)
4. The man refused to back down and gave the firemen a punch. (Ouch!)
5. Just as he tried to run for his life, firemen and passer-bys quickly grabbed him and kneeled him down to the floor. (Should have asked FLASH to save his day right?)
Ahh he was trying to be Tom Cruise in Mission Impossible but failed.
I wonder why this guy was out in the first place. Shouldn't you be staying home cause it's CMCO? Since when people still have the Time, Money & Energy to get drunk and cause damage to others?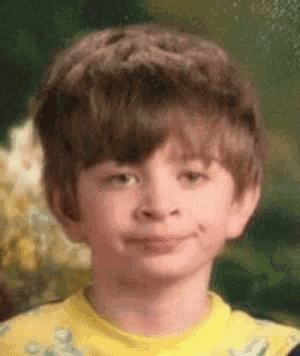 This is not the first road accident caused by people driving under the influence of alcohol or drugs. 1 month ago, a Volvo driver just bulldozed a Myvi at Old Klang Road for no reason. Then past few days, a lady driver who was under drug influence killed a man in a horrific car crash.
Seriously when can Malaysians start changing their driving attitude?
Okay, anger aside! Lets be a little bit compassionate. The guy may be suffering financial, family or relationship problems. Hence he was trying to drown himself with alcohol to forget all the worries. Sadly, that wouldn't work usually and he might end up as an addict. If you have a friend or family member who are struggling with mental health problems, you can always call Befrienders for support. They provide 24/7 service to people who are despair, alone and anxious.
Befrienders KL
Website: https://www.befrienders.org.my/
Contact: 03-76272929 [24 hours]
Email: [email protected]
All conversations are free and confidential.
I know the world is in a tough place this year. However, this is not the end. There is still ways and hope to survive through this crisis. Let's all help each other a little like how these individuals did.
Peeps, let's #Staysafe #Staysane and #Staystrong
PS. Whoever who took this video, can you please shoot it in landscape mode? You are giving viewers a huge headache. Jeez, perhaps take some photography lessons on Udemy? (Nope, we are not doing Udemy any advertising favours.)
#MentalHealth #MentalHealthAwareness #MentalHealthProblems #MentalHealthIssues #BefriendersKL #DrunkDriving #RoadAccidents #Intoxication #AlcoholSucks #AlcoholKills #DontDrinkandDrive #RoadUsers #BeResponsible
Credits to JPJ for the video.
FOMO much? Follow our Facebook and Instagram for more update