A teen genius discovered in the USA has built a tiny nuclear fusion reactor and made it into a Guinness World Record just hours before his 13th birthday.
In words, this was his explanation of his invention:
"I've been able to use electricity to accelerate two atoms of deuterium together so they fuse into an atom of helium-3 and also release a neutron, which can be used to heat up water and turn a steam engine, which in turn produces electricity,"
Wow wow wow! Too much to digest boy!
I wonder what was I doing at 12? If only I had a portion of his brain, I would be a millionaire now!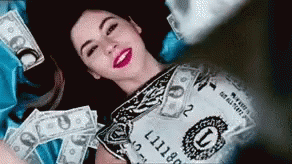 #usa #teengenius #geniuskids #GWR #guinnessworldrecord #fusion #nuclear #science #scientificinvention #tech #technology #smartykids #smartpeople #sciencegenius #middleschool #energy #environment #nuclearreactor #nuclearproject #explosion
Credits to Popular Mechanics for the initial coverage.
FOMO much? Follow our Facebook and Instagram for more updates