2020 has not been a kind year to most of us. However, for Malaysian acting veteran Yeo Yann Yann, this could be a year for her to make another international fame.
Recently, a press statement announced that she was nominated for the 2020 International Emmy Awards in the 'Best Performance By An Actress' category. Her nomination came from her flawless performance in a mini HBO Asia series called 'Invisible Stories'
Yeo was acting as a financially strained mother who was coping with raising her Autistic child. The whole 6-part drama was filmed in Singapore, which was produced in partnership with Infocomm Media Development Authority (IMDA) Singapore.
This is not the first time Yeo is making international headlines. In both 2013 and 2019, she bagged the Golden Horse Awards in Taiwan for Best Supporting Actress and Best Leading Actress. Now, she is on her road to the Emmy's hoping to pave another round of international fame.
Competing with her in the same category for the Emmys are Germany's Emma Bading, Brazil's Andrea Beltrão and UK's Glenda Jackson. Results will be announced in New York City on 23 November 2020.
Before we hit the Oscars, let's first hit the Emmys. We wish Yeo a huge congratulation to her success and best of luck for making Malaysia proud. #FirstMalaysianEmmyWinner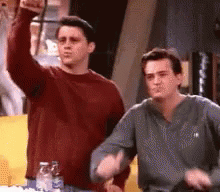 #Emmyawards #Internationalaward #Yeoyannyann #Malaysiaboleh #Malaysianpride #HBOasia #HBOseries #Invisiblestories
Credits to World of Buzz for the initial coverage.
FOMO much? Follow our Facebook, Instagram and Youtube for more updates