Avid gamers, fitness buffs and guys who need some confidence boost, there is a new way to achieve your desire 6-pack body without hitting the gym.
Self-proclaimed as 'otaku', this Japanese man worked out for 6 months and successfully transitioned from a chubby nerdy kid to a Hot stud!
All he did was PLAYING THIS ON NINTENDO SWITCH!
The 24 year old flaunted his figure front and sideways to prove that his killer muscle transformation was not a joke.
He even achieved a V line for his abs.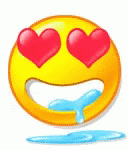 At the time of writing, his tweets has garnered over 23,000 plus retweets. Other than working out, he also went on a healthy diet which enables him to workout better and score points for the game.
The game is priced from RM425, while the Nintendo Switch console costs RM1,399 onwards.
That's about 2 months of your gym membership. Looking at his result, are you still interested in hitting the gym?
Credits to SAYS for the initial coverage.
FOMO much? Follow our Facebook, Instagram and Youtube for more updates