The Health Ministry has detected 8 positive Covid-19 cases today. Among them, 3 cases are imported and 5 cases are local transmissions. There are 0 deaths and 5 recovered patients.
Among the imported cases, 2 of them are Malaysians and 1 of them is a foreigner. They all respectively come from:
Kazakhstan (Case in Selangor)

Indonesia (Case in Kedah)

Philippines (Case in Sabah)
All local transmission cases are from local Malaysians. The numbers are broken down below:
1 case in KL

1 case in Johor

3 cases in Sabah
3 patients are currently in ICU and 1 patient needs breathing support.
In Kedah, diners in a Nasi Kandar restaurant queued up to take Covid-19 test after its' restaurant operator who came back from India was tested positive.
(Photo courtesy of Penang Kini)
He was supposed to be under home quarantine but flouted the rule. As a result, he was detained by the police and fined RM1000.
(Photo courtesy of Sinar Harian)
"Buta Buta" get BUSTED for RM1000
If you want to avoid this 'BUTA BUTA' situation, the mandatory 'WEAR MASK' requirement will officially be effective this Saturday (1/8).
If you are going back this long weekend, have fun but stay safe. Remember to social distance.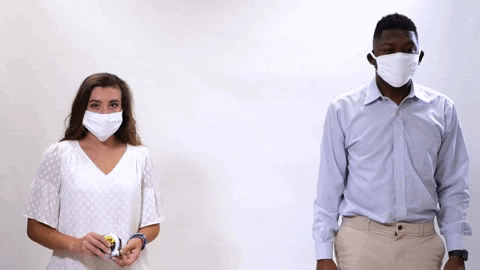 Credits to SAYS and KPKesihatan for the resources.
Having FOMO? Follow us on Facebook, Instagram, and Youtube for more stories and updates.