*Warning, this video has explicit content*
"Trumps gonna f**k you! You f***ers need to leave…f***ing Asian piece of s***,'"
Yup, that is what the guy said to an Asian family in a California restaurant.
And now, he paid the price by giving up his job.
Michael Lofthouse, 37 has officially stepped down as the CEO of Solid8 after a video of his racist rant at Jordan Chan and her family went viral online. The family was celebrating a birthday at Bernadus Lodge and Spa's Lucia restaurant on July 4.
Michael issued an apology online and revealed that he has enrolled himself in an anti-racist program with immediate effect. (I didn't know there are such programs.)
Michael pleaded for the family to accept his apology and assured that he is committed to facing up to his problems.
'It is my commitment to you to overcome my issues and be part of the solution for an equal and compassionate future.'
I do admit that he is kinda cute, but beneath a cute face lies a demon.
Besides him, there was also another person who became an overnight sensation. The waiter, Gennica Cochran has raised over $70,000 in tips from people around the world because of her heroic act in defending the family.
She also appeared on ABC7 News stating that the money allowed her to pursue her dream of teaching yoga.
Another funny thing about this incident is that Michael's sister-in-law is actually an ASIAN.
Oops, maybe the issues have already started there? Spoiler alert!
Let's hope he doesn't get attacked by activists and still keep his life.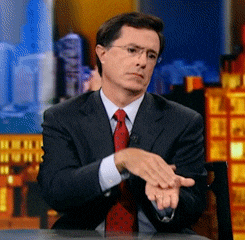 I wish you ALL THE BEST.
Credits to Daily Mail UK for the story.
Having FOMO? Follow us on Facebook, Instagram, and Youtube for more stories and updates.