We don't have to "sell" the ice cream brand, Magnum, to you - cause if you know your ice cream, you'll definitely want quality.
Well the Dutch-Brit brand has recently revealed its new Asiatic seasonal flavour, the Cherry Blossom.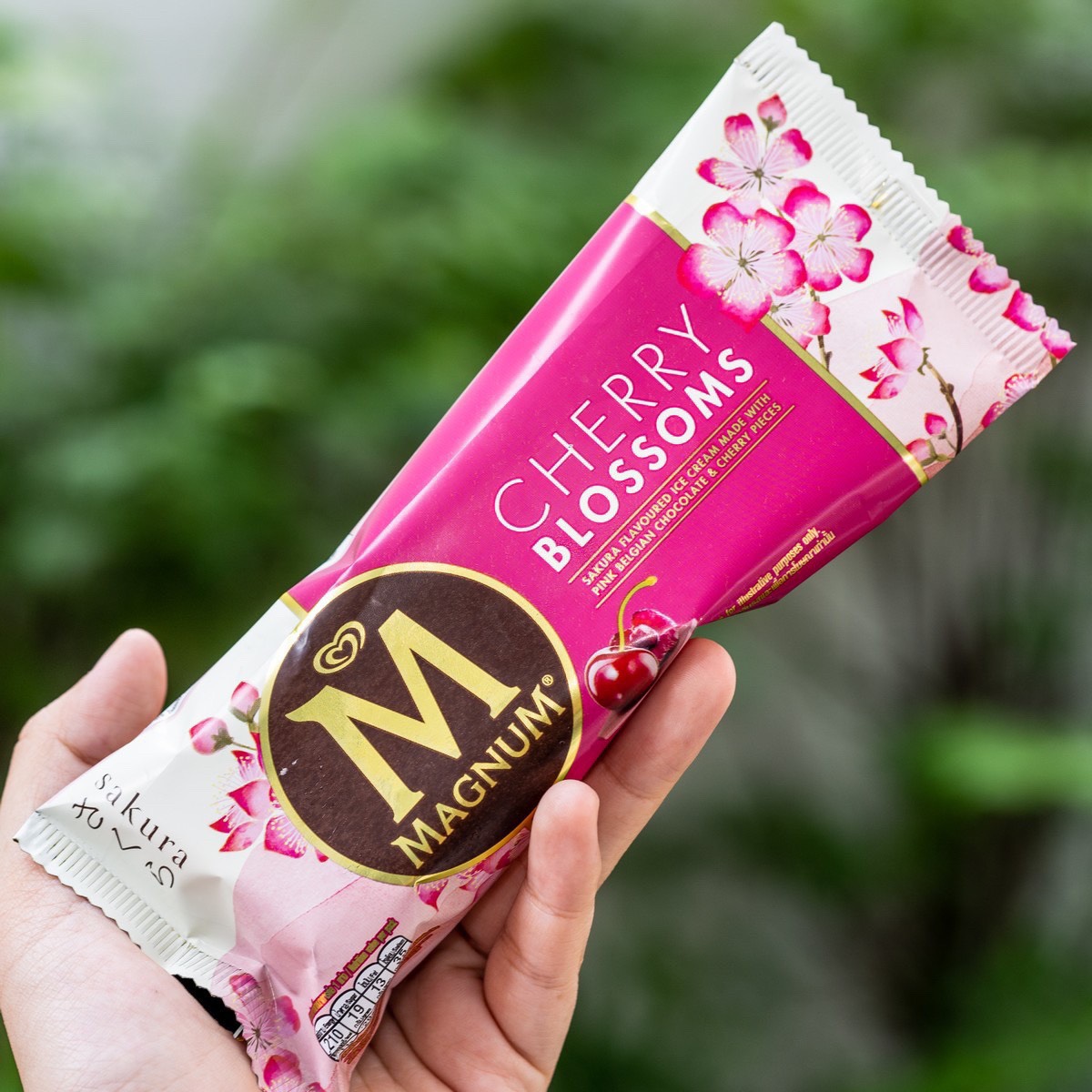 Made with pink Belgian chocolate, Sakura-flavoured ice cream and cherry bits, there's a little stream of surprise for you in the middle.
A swirl of cherry sauce!
I tried one for myself over the weekend and I would say immediately that the flavour isn't for everyone - some may like it and some may not.
Personally, I would go for the Classic Magnum any ol' day -- but that's just me.
If you're cautious about eating something "too sweet", this would be just about right for you.
I won't be so bold as to say it is a definite "must try", but hey...try it yourself and let us know what you think!
You can get it now @ any 7Eleven store nearest you, for RM5.30.