by Mitchell W.
You don't have to worry about long-term loans to buy a car anymore when now, all you need to do is subscribe to one.
Like c'mon...it's the future...you already to Subscribe to Netflix la, Spotify la...to use it.
So why not do the same for a premium drive without the hassle of owing the bank for the next 9 years + the 3.5% interest per annum?
See... I did tell you that you could "Drive Away" in a new BMW for RM6k...never said you could OWN one haha.
We're of course talking about a new car subscription service provider called FLUX, a platform that allows you to get all "Premiumed up" in a new ride anytime from a month, up to 3 years.
For a price of course, depending on what you're planning on driving away.
Flux is operating in the Klang Valley and has a concierge service (y'know it's premium when you hear "concierge" instead of desk clerk lol) that handles the delivery of the car as well as the scheduled maintenance and service.
The subscription fee covers road tax, insurance and maintenance.
So all you're gonna have to take care of in the duration of your subscription are petrol, toll and parking.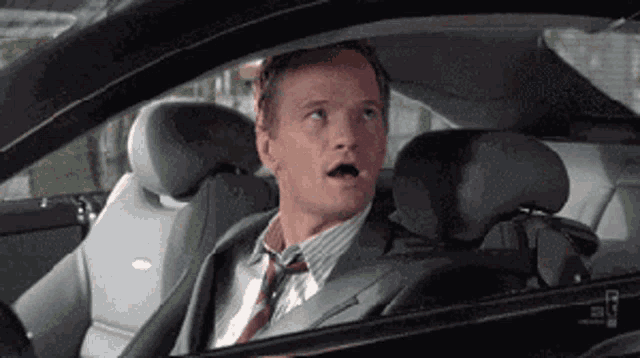 For those of you who aren't looking to spending 4-figures a month for a car, there are definitely options for you to choose from...like:
or even...
...a Toyota Vios GX from RM998/month.
So you see...there's a car out there for everyone.
With that said, this is also where debonairs come to for a car to impress their lady...
There are many many options for a "flashy ride" too...
NOTE: The listed starting price is based on a 3-year subscription. It will cost more on a month-to-month, 1-year and 2-year subscription options.
There are certain things that you'll need to know though, before you look into getting "Fluxed"...
1. By default, the cars come with a "Lite" 1,250 km mileage per month which is ideal for city driving.
2. Need more than that? Then add on the standard 2,000 km or unlimited mileage options -- which'll increase the monthly cost significantly.
Otherwise, should you exceed the package that you purchased, you will be billed for excess usage per KM.
Oh, that's not all...
There's a reservation fee of RM79.50.
Upon collection, you will need to pay a refundable security deposit equivalent to one-month subscription (well the deposit could range between 1 to 4 months depending on the individual's risk profile).
The payment is done entirely online via credit card.
However, here's the benefit of using Flux...if you're bored of your ride, you have the option to swap your car (after using your current ride for a min of a month).
You can swap to any vehicle within your subscription period.
You'll have to pay a one-time RM375 swap-fee and you are able to downgrade or upgrade your vehicle though, so take note.
Give it a try, if you're feeling heavy-pocketed and just wanna give yourself a little enjoyment of the good life.
It beats owing the bank every month for the next 9 years + the 3.5% interest per annum fee for sure...