Feeling down with the blues from missing your BFF? Well, International Friendship Month is here! It's the perfect time to celebrate your besties who have been there for you when you were crying about your lousy ex or when they were holding your hair back as you puked your guts out after one too many drinks at a club.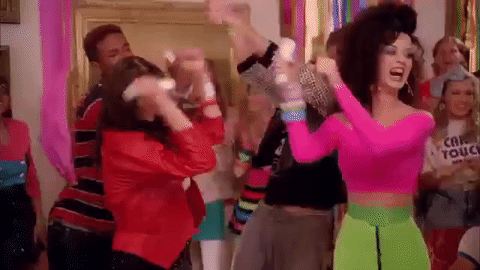 But with COVID and lockdown in the way, how are you supposed to celebrate? There are only so many Netflix parties you can watch as you both munch on popcorn and giggle together over bad rom-com movies.
It definitely sucks that the only way we are able to see our BFF's these days is through a screen so, at the end of the day, all we want is to feel free again and spend time with our besties with no restrictions.
CooperVision wants you to have a memorable Friendship Month with your BFF so they gotchu and your bestie covered!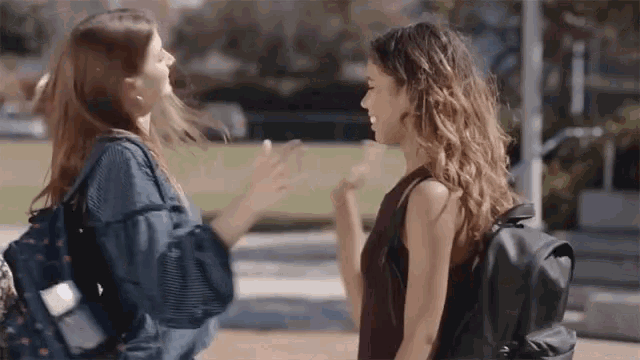 There's nothing better than sharing with your BFF. CooperVision wants to celebrate and reward you AND your BFF during International Friendship Month!
With the International Friendship Month Challenge, CooperVision is offering you the chance to get Live 1 Day contact lenses for free! What's the catch? All you have to do is:
Post a photo of you and your BFF along with a photo of you with CooperVision contact lenses
Talk about how you would like to spend your #FreedomDay with your bestie after lockdown! (As long as both of you have been vaccinated that is!)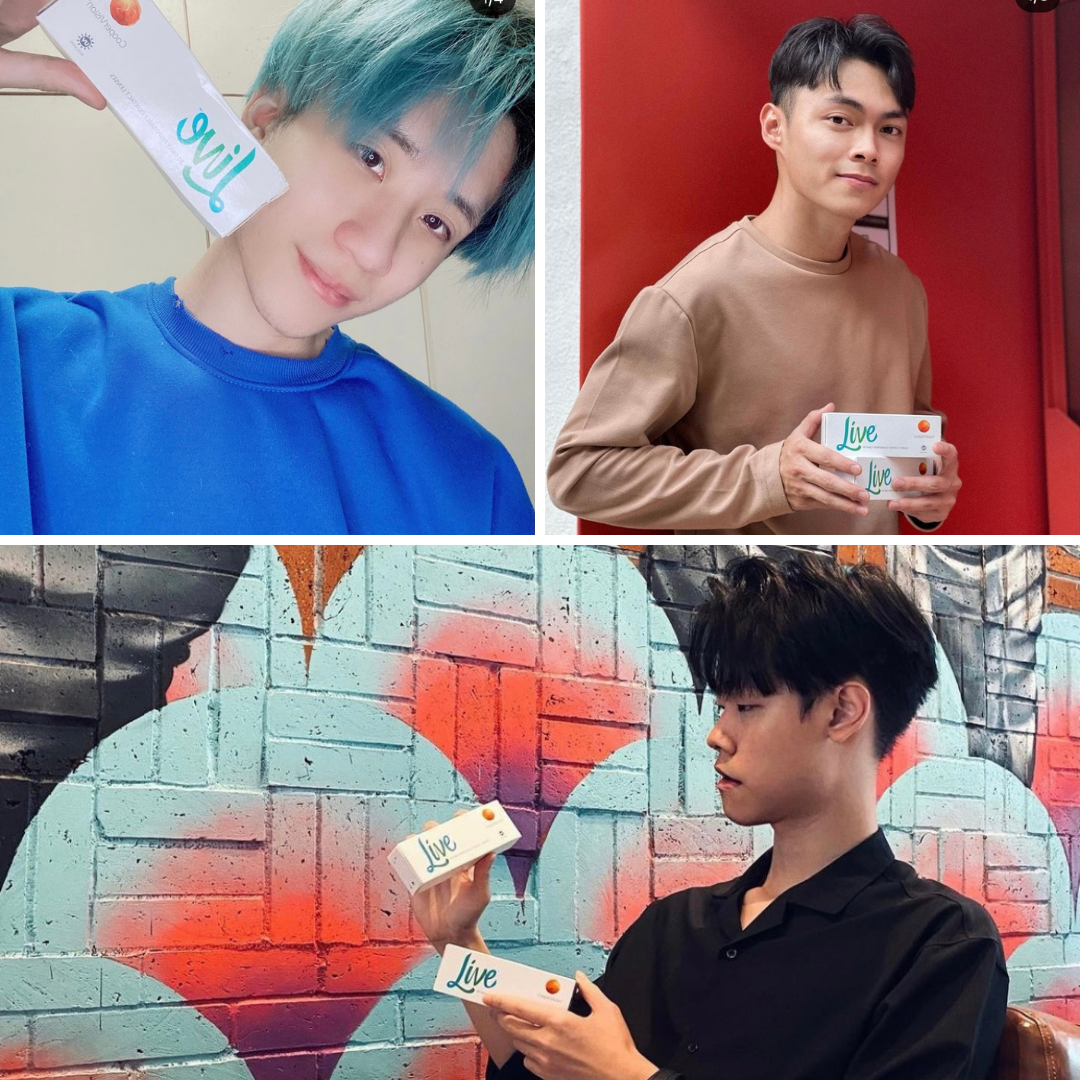 And to not let your BFF feel left out, CooperVision will also send a Live 1 Day Trial Lens to your BFF as well! Nothing's better than matching with your bestie.
To sweeten the deal, if you can stand out from the crowd, you and your bestie can win 1 year's supply of contact lenses + RM 100 Shopee vouchers!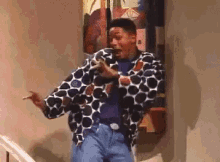 Since we are always on the go, and we are also broke college students, CooperVision's "hassle-free with great value" contact lenses seem like a dream come true.
The lenses are only RM2.70 per wear, that's super affordable. You can use that extra cash to go out with your bestie instead.
With CooperVision's easy-to-wear contact lenses, you can wear them throughout the day and easily dispose of them after. Just pop them in and you'll be ready to start your day.
The best part of CooperVision contact lenses is that you get a sense of freedom. No more feeling like a slob when you look in the mirror. You can have your Princess Diaries moment and be free to truly feel like yourself.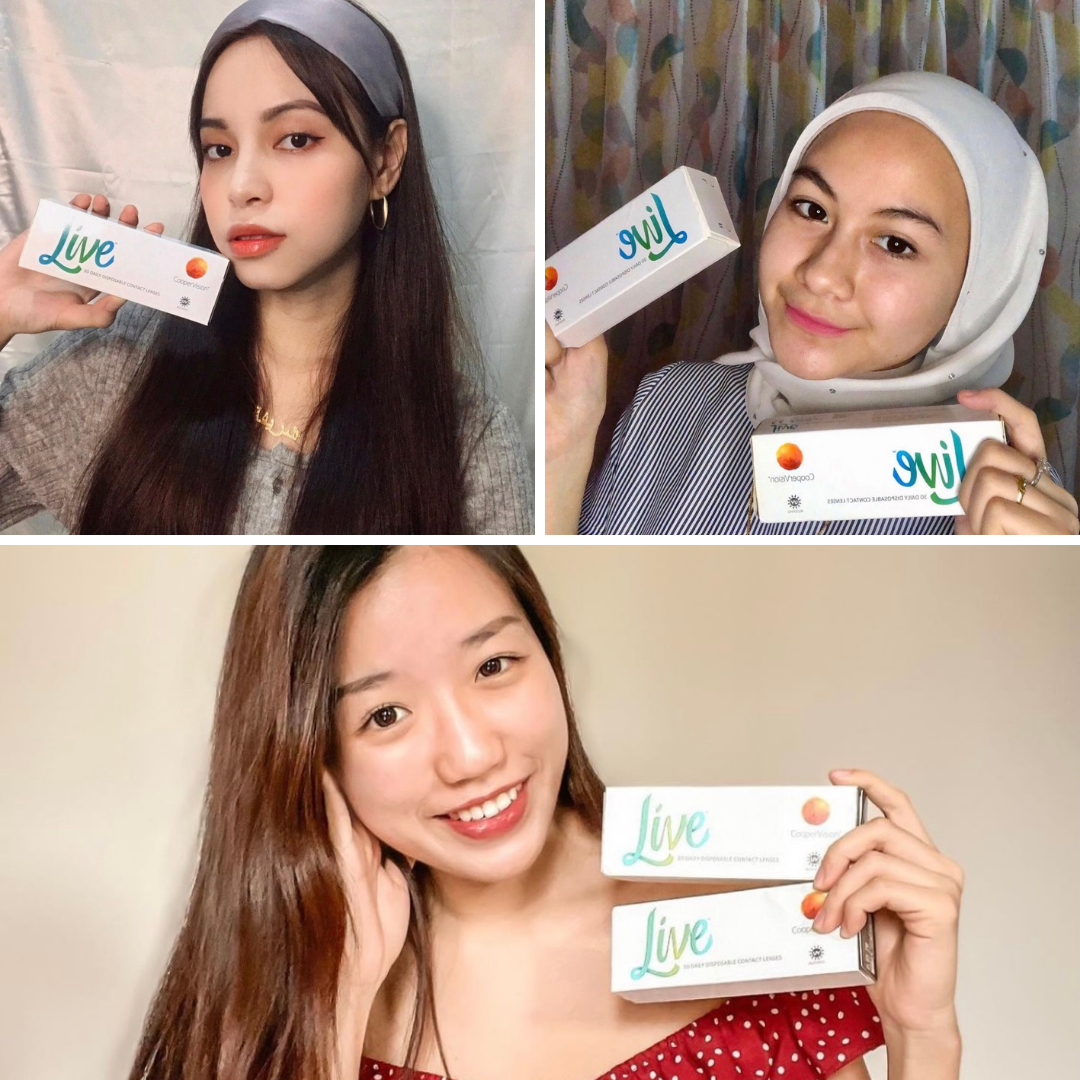 So, what are you waiting for? Join CooperVision's International Friendship Month campaign! What do you have to lose? Not only do you get free contact lenses, but you can plan out your next #FreedomDay with your bestie. Don't want to go out and explore? No worries, you can still binge watch your favourite TV shows with your bestie.
If your BFF has your back, just know that CooperVision has your back too. Or should I say eyes?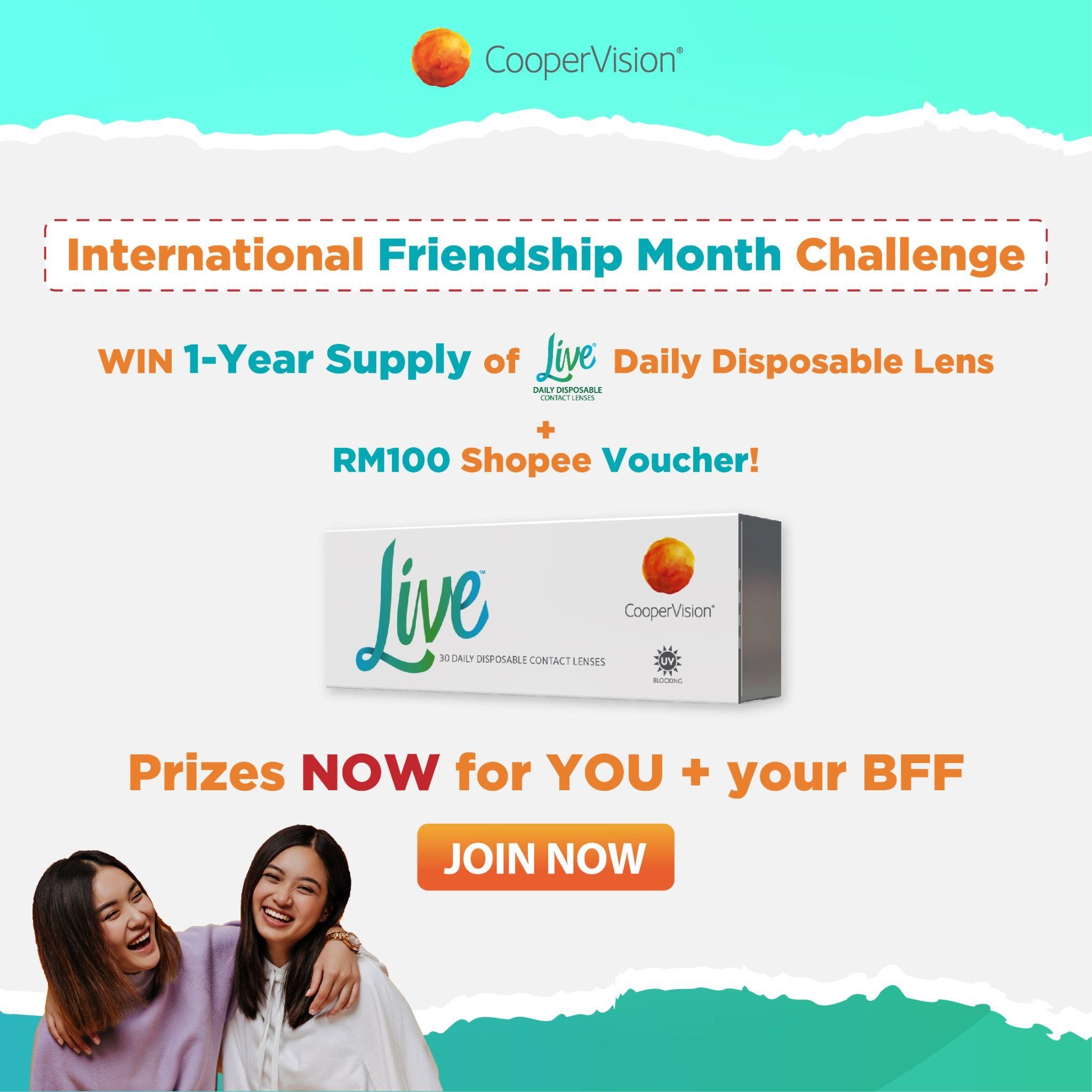 So, take part in CooperVision's International Friendship Month Challenge and share with us how you would spend your #FreedomDay with your bestie! You can fill in the form here to stand a chance for you and your BFF to win some lenses!