It's time to talk about the treatment of migrant workers in Malaysia. Nobody wants anyone to be treated badly but it seems that this has been a hot topic for the longest time but no official seems to take any action about it.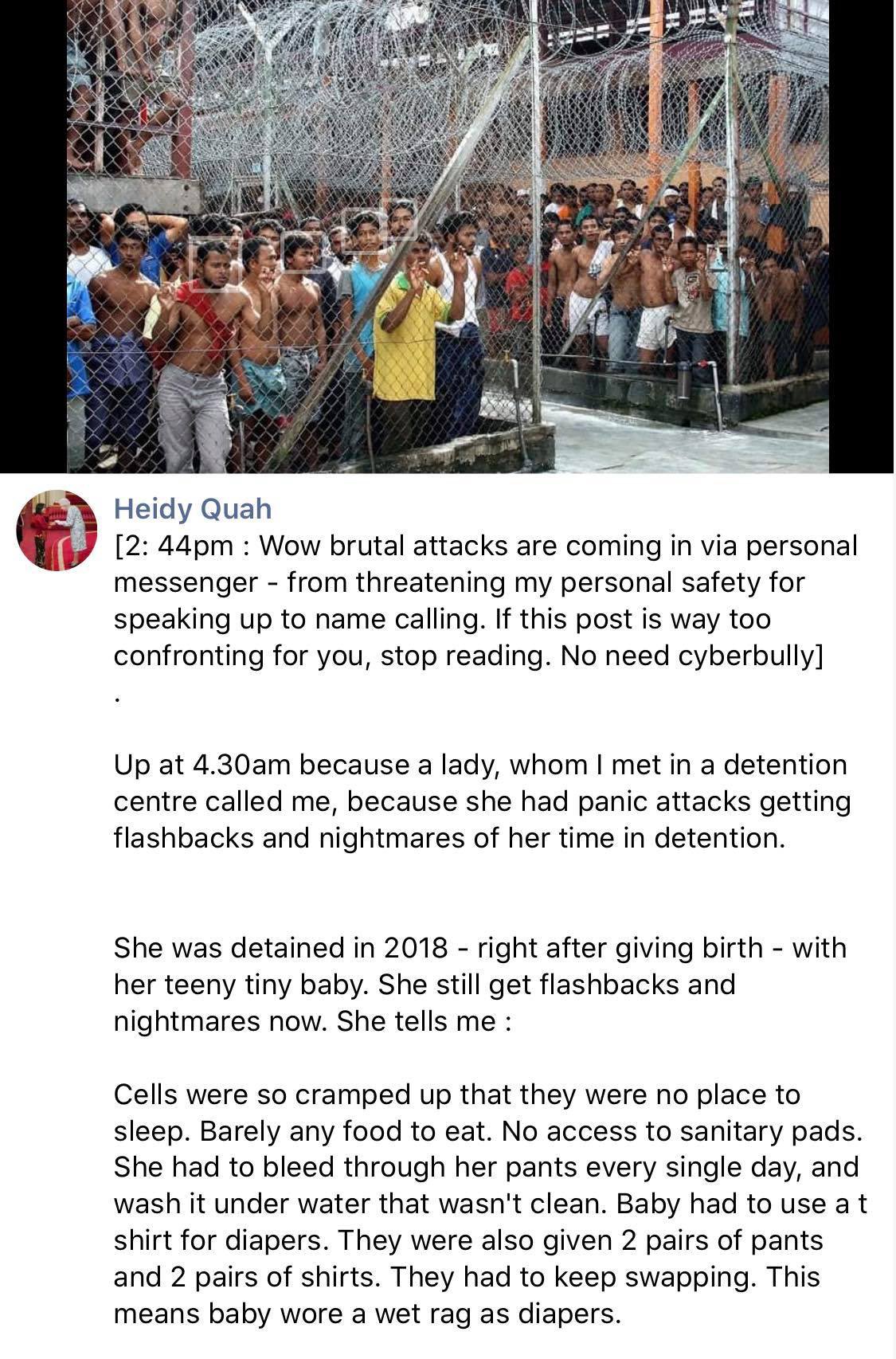 Image via @SyedSaddiq (Twitter)
If you notice on social media lately, a post about the treatment of migrant workers had went viral. This post was written by Heidy Quah and it was posted last year at 5:30am on June 5, 2020.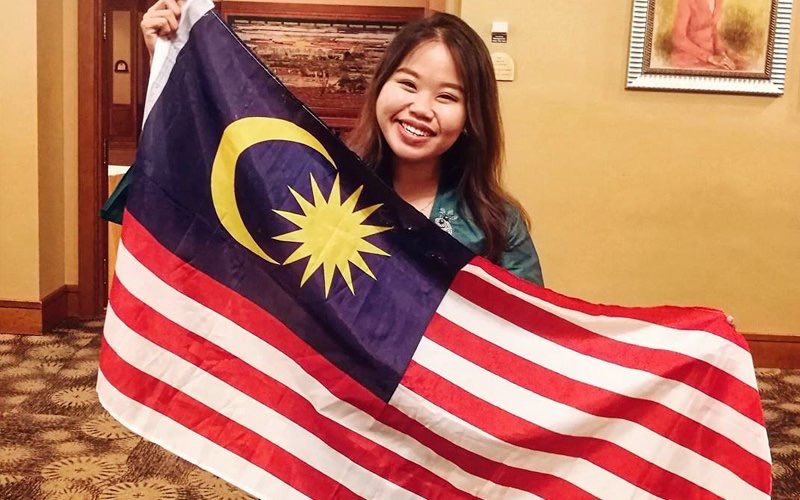 Image via @SyedSaddiq (Twitter)
Heidy Quah Gaik Li, 27, is the founder of a non-governmental organization, Refuge for the Refugees. She was charged in the Sessions Court with improper use of network facilities by initiating the transmission of offensive communications on refugees in the country through Facebook.
The charge was framed under Section 233 (1) (a) of the Communications and Multimedia Act 1998, which provides a maximum fine of RM50,000 or imprisonment for up to one year or both and a further fine of RM1,000 for each day the offence is continued after conviction, if convicted.
However, she had pled not guilty to the charge and bail was set at RM2000 and will be back to court on the 6th September.
Heidy took to Facebook to update everyone on how she was doing after the court session.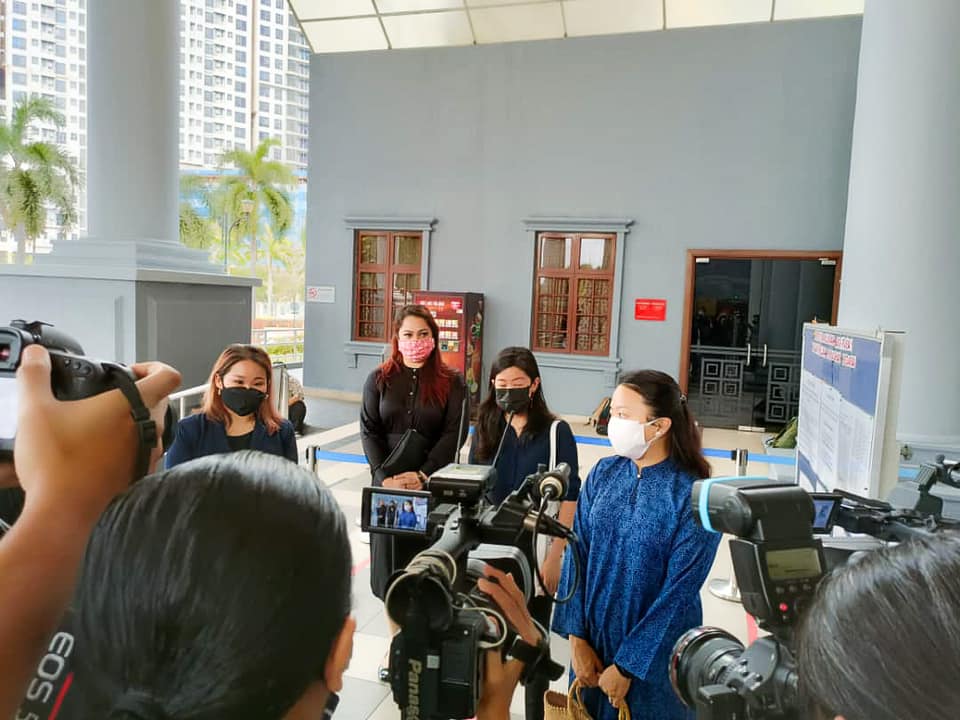 Image via Heidy Quah
"I stand by this - we should not be silenced for speaking up. Telling the truth isn't a crime. Letting violence happen to the vulnerable is. Let's stop instilling fear on our youth for speaking truth to justice. Let's stop silencing Malaysians who care. Instead of investigating whistleblowers, we need to investigate allegations," said Heidy.
The work doesn't stop right there.
"Now, time to gear up - back to bridging the gaps and meeting the needs. My team and I will be providing food aid to 700 families this weekend. Thankful for my fantastic, tireless team who is working harder than ever to meet the growing needs. The work doesn't stop. We march on," said Heidy as she ended her Facebook statement.
Many stood by Heidy's side on social media
One of them was none other than Syed Saddiq.
In this tweet, he stated that the people must know.
"If the government does not want to speak, let the people speak. Truth will prevail," said Syed Saddiq.
Syed Saddiq also fired back by questioning on why the authorities needs to investigate an activist and tells authorities to not use their power to oppress the people.
Everyone speaks out on media as people deserve to know the truth but sometimes authorities should know what's right and what's wrong. In this case, humans should be treated evenly and there shouldn't be a standard on how you treat one another. What do you think of this? Let us know in the comments.
Credit to Malay Mail and Social Media for the resources.

FOMO much? Follow our Facebook and Instagram for more updates.