All dressed in black, groups of contract doctors from several hospitals in Klang Valley went on a strike as promised, in compliance with the Hartal Doktor Kontrak.
Hartal Doktor Kontrak is a non-radical movement that is formed to express the discontent faced by contract doctors in Malaysia.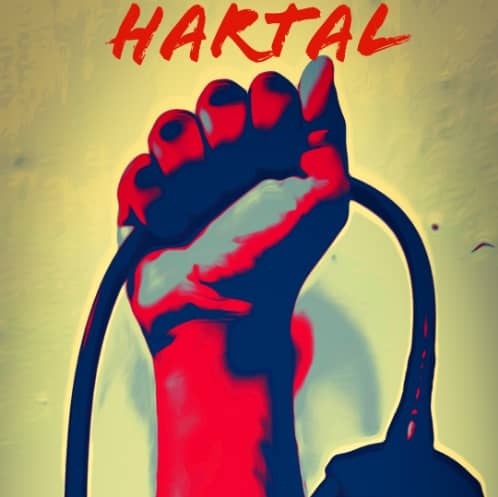 Source: Twitter
Followed by the resignation of around 150 contract doctors amid the aggravated attack of Covid-19, the Hartal Doktor Kontrak movement advocates justice for the contract doctors on lack of career prospects and ability to pursue their Masters.
The contract medical officers from Hospital Kuala Lumpur (HKL) and Hopsital Tengku Ampuan Rahimah (HTAR), Klang, walked out of the premise at 11.00am and 11.50am, respectively. Representatives from HTAR were warned by some superiors on the possibility of disciplinary actions taken against them in case of joining the nationwide strike. Contract doctors from the Malaysia Agro Exposition Park Serdang (MAEPS) were also participated in the strike from their respective health facility by holding out placards with the #hartal, #contract and #justice4juniorDRS hashtags.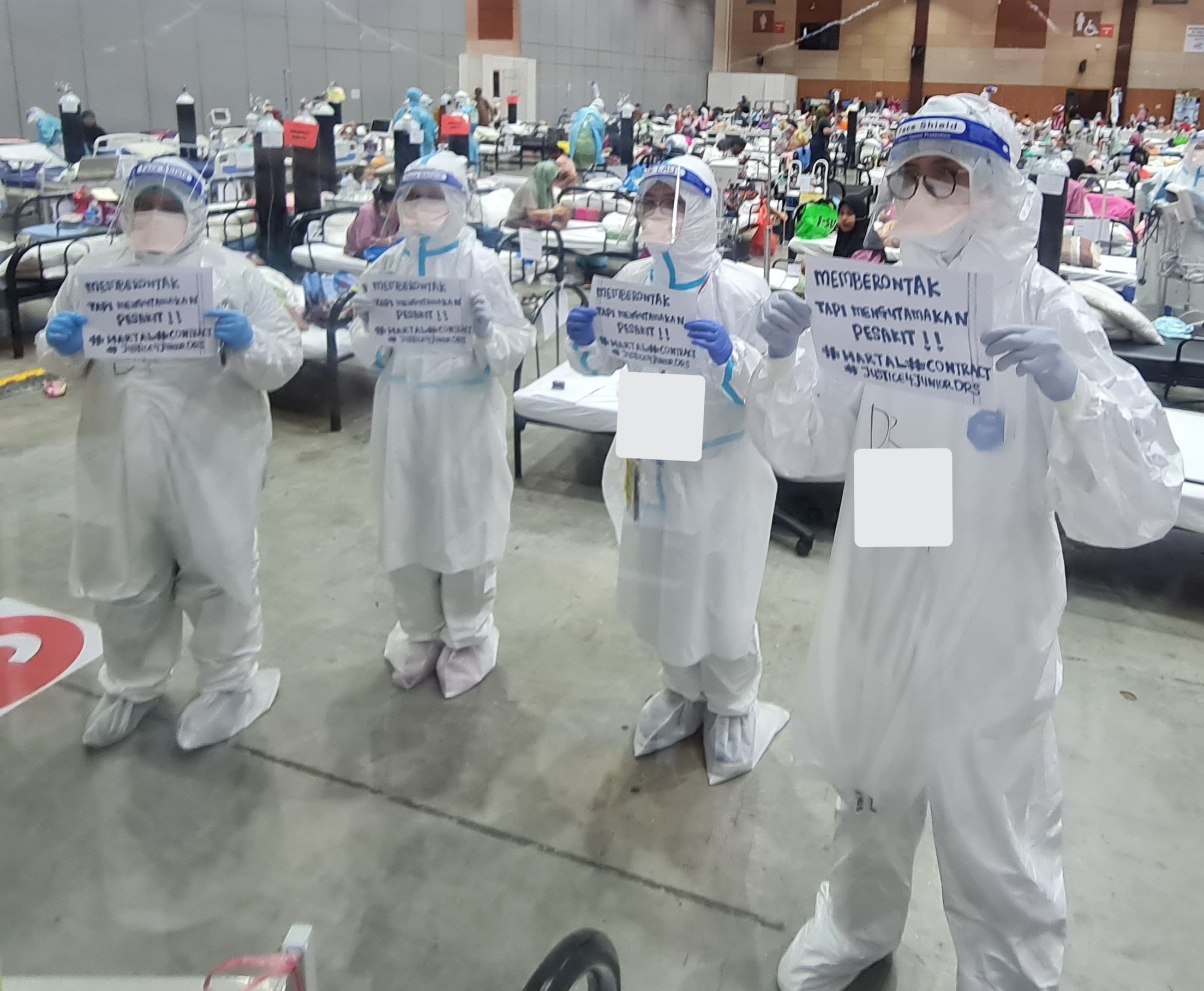 Source: Twitter
According to The Malaysian Insight, contract medical officers from Sungai Buloh also participated in the strike by walking out of Hospital Sg.Buloh.
Source: Twitter
Earlier, the Hartal Doktor Kontrak group critiqued Prime Minister Muhyiddin Yassin's offer on a contract extension and fully paid study leave as a haphazard solution. The group also stated that the strike will proceed if the demands are not fulfilled.
The Special Branch and Federal Reserve unit shall be assigned to monitor the protest situation and would be prepared to arrest any health personnel in case of disobedience of the strike ethics.
Isn't it pathetic to find qualified and highly educated doctors to be protesting for their basic rights, that too in their very own country? Its right that we couldn't do much to help them but maybe we could support them! They need the support of the civilians!
Credits to AP News for the cover picture.
FOMO much? Follow our Facebook and Instagram for more updates.