Recently, Syed Saddiq has been gaining popularity on social media with his efforts of aiding those in Muar, Johor during the pandemic by donating food supplies, smartphones and tablets to those in need.


Image via @SyedSaddiq (Twitter) and The Vibes
It seems like how he's now in a pickle as the former youth and sports minister is expected to be charged in court over the alleged misappropriation of over RM1 million belonging to a political party.
He is expected to be charged at the Sessions Court with criminal breach of trust (CBT) under section 403 and 405 of the Penal Code.
Syed Saddiq is a member of Parliament (MP) of Muar and is expected to be charged under the Anti-Money Laundering, Anti-Terrorism Financing and Proceeds of Unlawful Activities Act 2001 at the Sessions Court in Johor Bahru at a later date.
According to a report by The Edge, the amount involved is estimated to be RM1.12 million.
Just two days ago, he had made a tweet thread on how he's managed to get RM1.4 million for the Muar Parliament in the matter of 6 months.
Syed Saddiq had also posted a video on Twitter about this incident.
He confirmed about the court case and also explained the situation he is in.
"It has been over a year since I was threaten with court charges for not joining the ruling Perikatan National Coalition" said Syed Saddiq.
He also added that he will attend the court ruling which was scheduled at 8:30am today and a press conference has been scheduled at 8pm.
Back in June 2020, an investigation against the lawmaker had began over the loss of RM250,000 which he had kept and said the money belonged to him and his parents as it went missing from his Petaling Jaya home.
As of now, Syed Saddiq is an independent MP as he awaits the approval for the registration of the Malaysian United Democratic Alliance which was founded by him back in September 2020.
As the pandemic had badly affected Malaysia, our Parliament has been on hold due to the Emergency Ordinance since January 2021.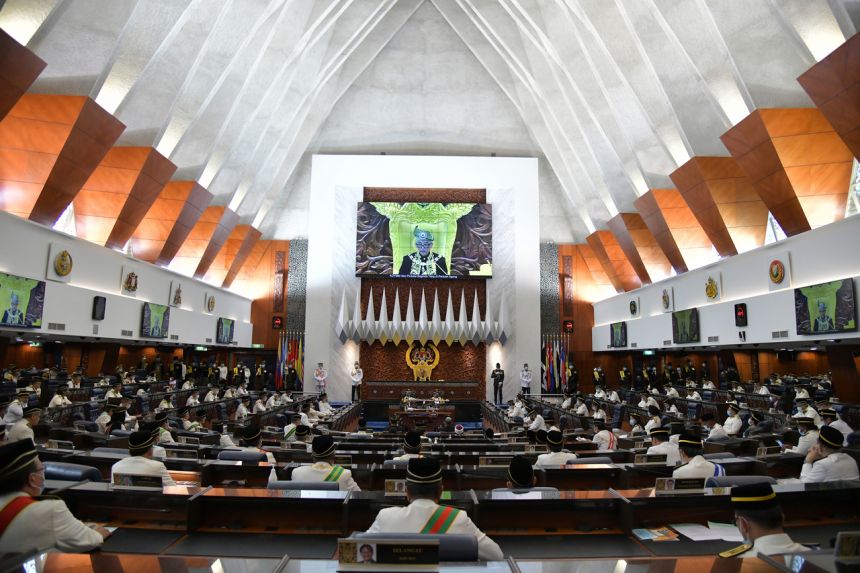 Image via The Straits Times
After this long hiatus, it will finally be opening for a special sitting over the period of 5 days form 26 July as they will be debating the measures to address the Covid-19 pandemic followed by an actual sitting for the Dewan Rakyat which will take place from 6 September.
At this point, our politicians (not all) are just crazy with power and are trying to stop those who do good for others just to remain in power. Do you think that Syed Saddiq should be charged in court? Let us know your thoughts.
Credit to The Edge and Social Media for the resources.

FOMO much? Follow our Facebook and Instagram for more updates.