A 16-year-old student from the River Valley High School (RVHS) nabbed over the murder of a 13-year-old student from the same school. He allegedly attacked the young boy with an axe.
The student whose identity is obscured due to his age, committed the murder with an axe that he had purchased online. Upon the discovery of this incident, the police force was called to the crime scene and found the boy lying unconscious in a toilet.
According to sources, a parent, Jacky Huang was put in extreme shock after receiving a message from his daughter about this horrific incident.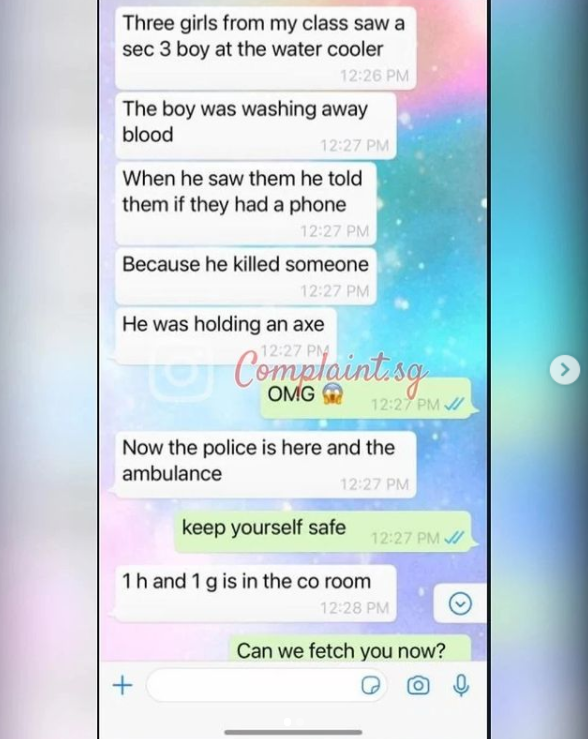 Source: Complaint.Sg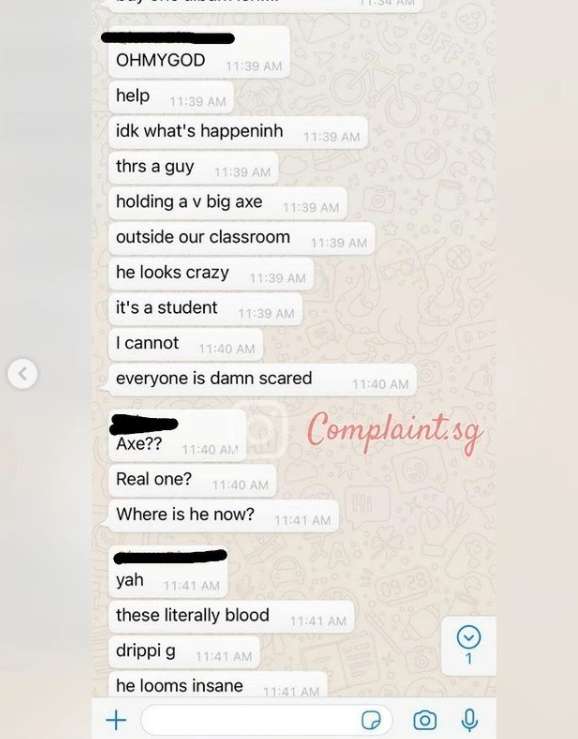 Source: Complaint.Sg
Crime scene investigation van and several police officials were spotted at the entrance of the school. The teenager was also pronounced dead at the crime scene by paramedics.
The accused is believed to have assessment history at the Institute of Mental Health (IMH) in 2019 as he had attempted to commit suicide. Upon the occurrence of this horrendous incident, the police prosecutor insists that the teenager requires psychiatric evaluation.
Buying an axe via online without parents' knowledge is not something pleasant to hear. Parents are highly advised to keep an eye on their children's activities. It is indeed a horror-struck incident and may that innocent soul rest in peace.
FOMO much? Follow our Facebook and Instagram for more updates.