Looks like it's meme week for our Covid-19 situation in Malaysia.
A Meme week that explains your Pain .. You're Not Alone.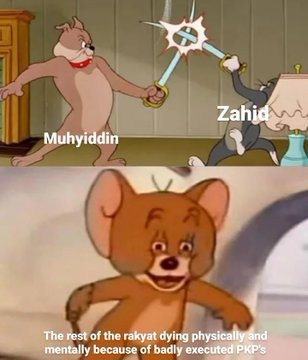 While our politicians fight for power, we fight with our physical and mental health issues.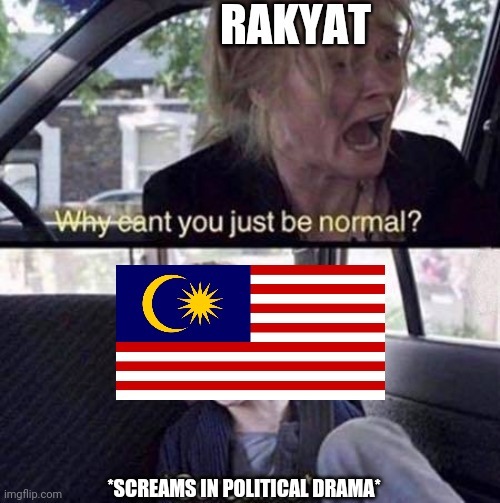 No one:
Absolutely no one:
Kerajaan: *Screams In Political Drama*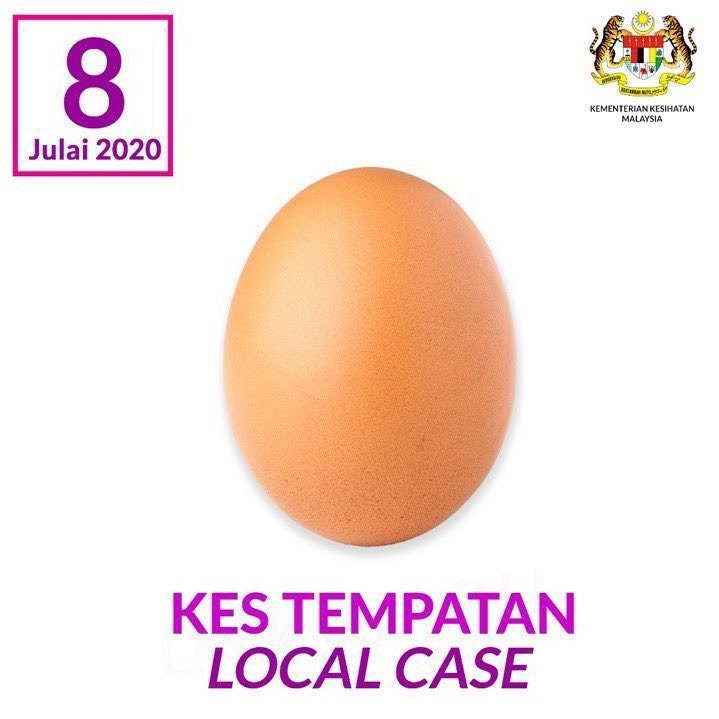 Hard to believe this was us 1 year ago and look where we are now.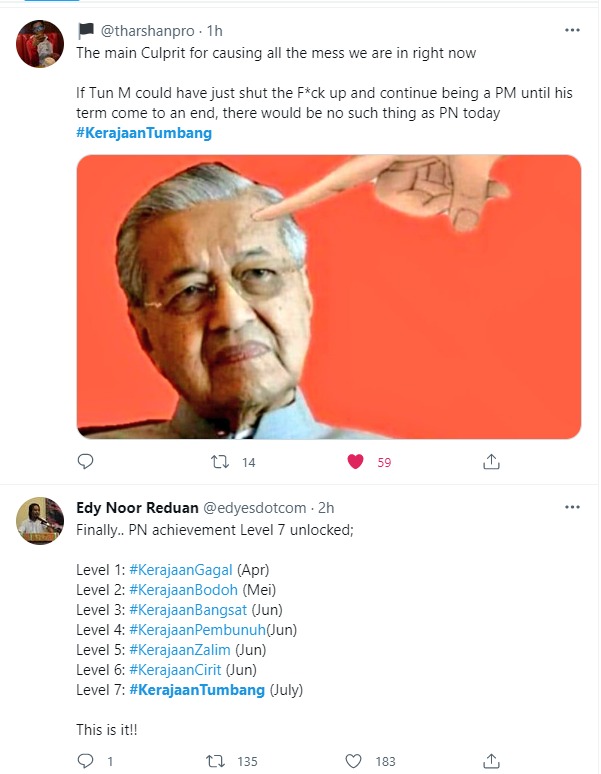 Meanwhile on Twitter.


Meanwhile Factories 🏭 REMAIN OPEN while many Malaysians comply, leading to a half-baked pointless Lockdown and loss of businesses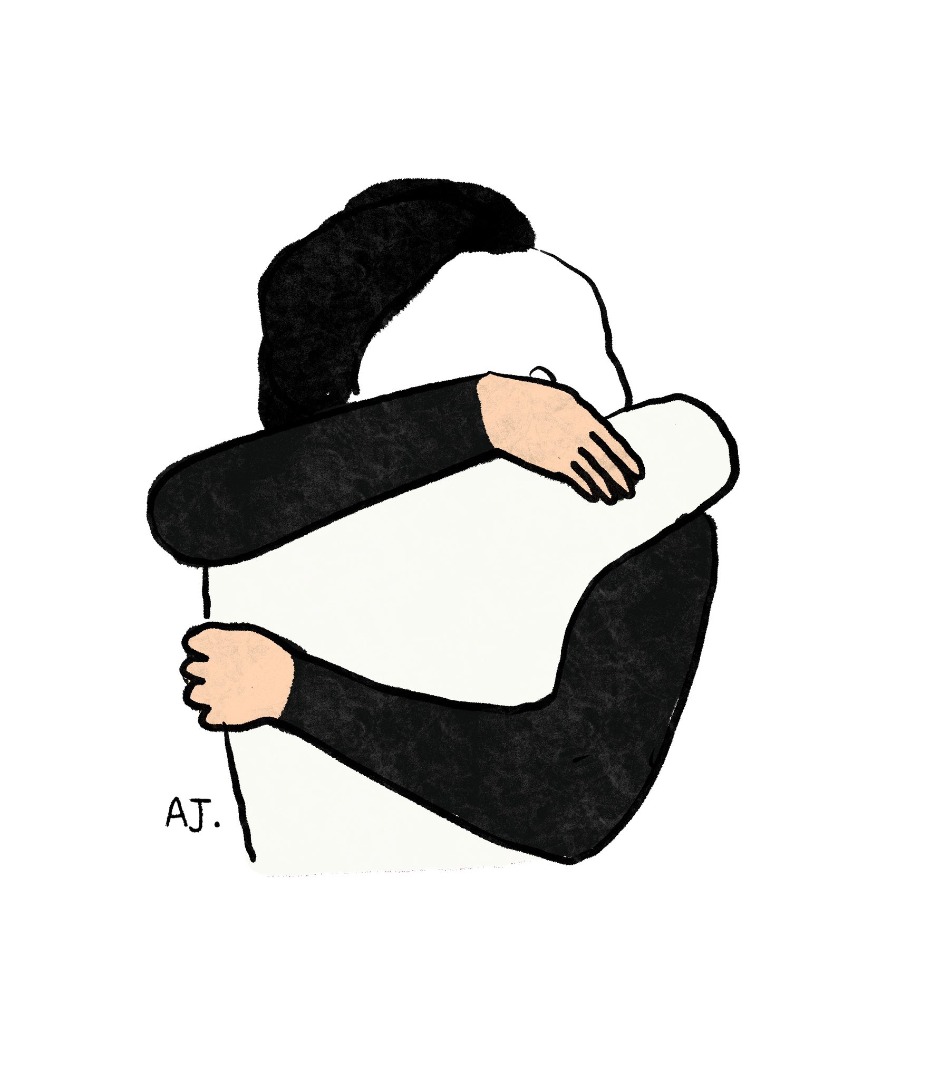 Malaysians go into a Flag Revolution from 🏳️🏴🏁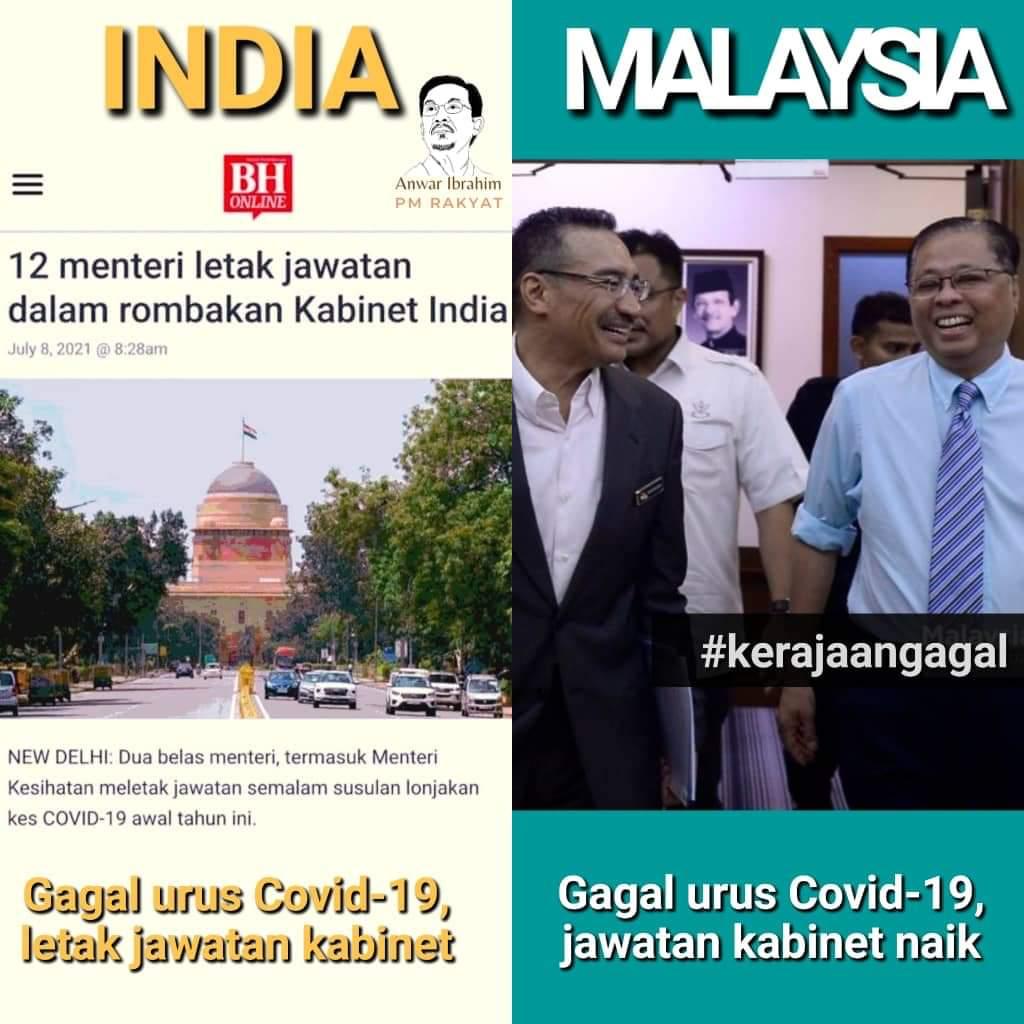 In India, the ministers step down due to failure but meanwhile in Malaysia…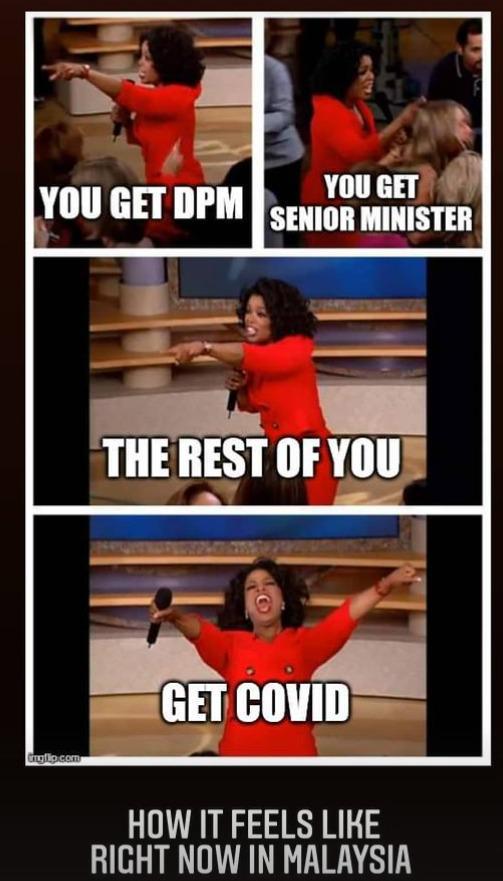 And Malaysians are blaming our ministers for the reason behind our high number of Covid-19 cases.
In all honesty, our local comic artist is right. Sleeping is dangerous as we had the experience of looking at our "kerajaan tumbang" overnight.
Remember how we study history in school? Boy oh boy, looks like the future students will have a tough time to study what happened between 2020 and 2021.
LGBT community may also find quirky challenges in public spaces while retaining previous gender on NRIC.
In other news, a man had lodged a police report over "empty" Covid-19 vaccine syringe. The Selangor State Health Department is currently in the process of ensuring this incident could not happen.


For those who did not know, each Dose (depending on vaccine but in this case, AstraZeneca was used) should be 0.5ml.


Math Trick: Every time you take any jab .. like 0.5ml .. Just Multiply by 20 = the Number of Drops 💧💧💧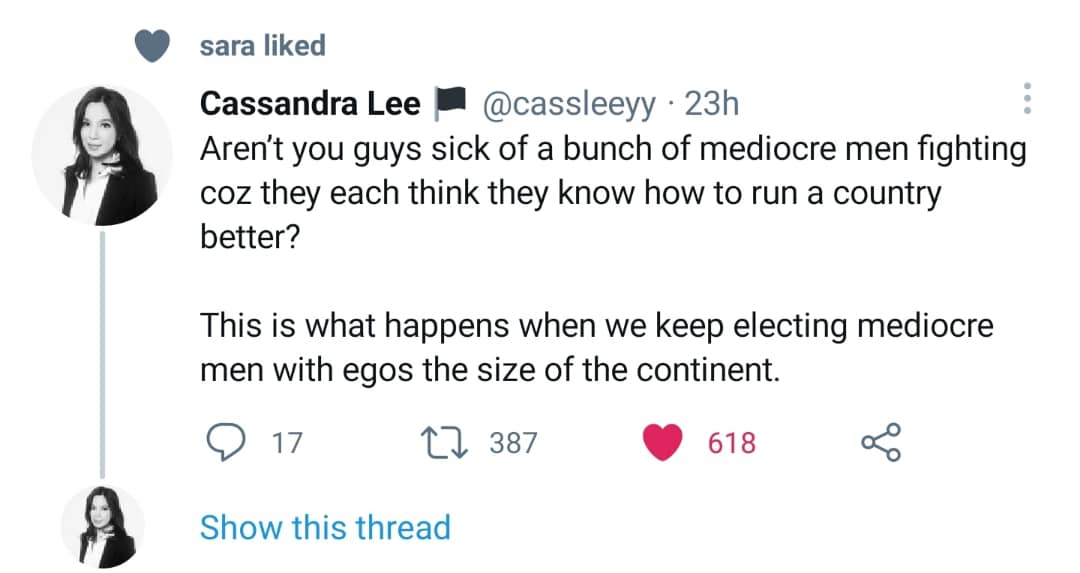 Maybe it's about time for a woman to step up to run our country. It's 2021 it ain't "a man's world" anymore.
Michelle Ng who is the ADUN for n.31 Subang Jaya calls out KKM on Twitter with a tweet of the actual situation.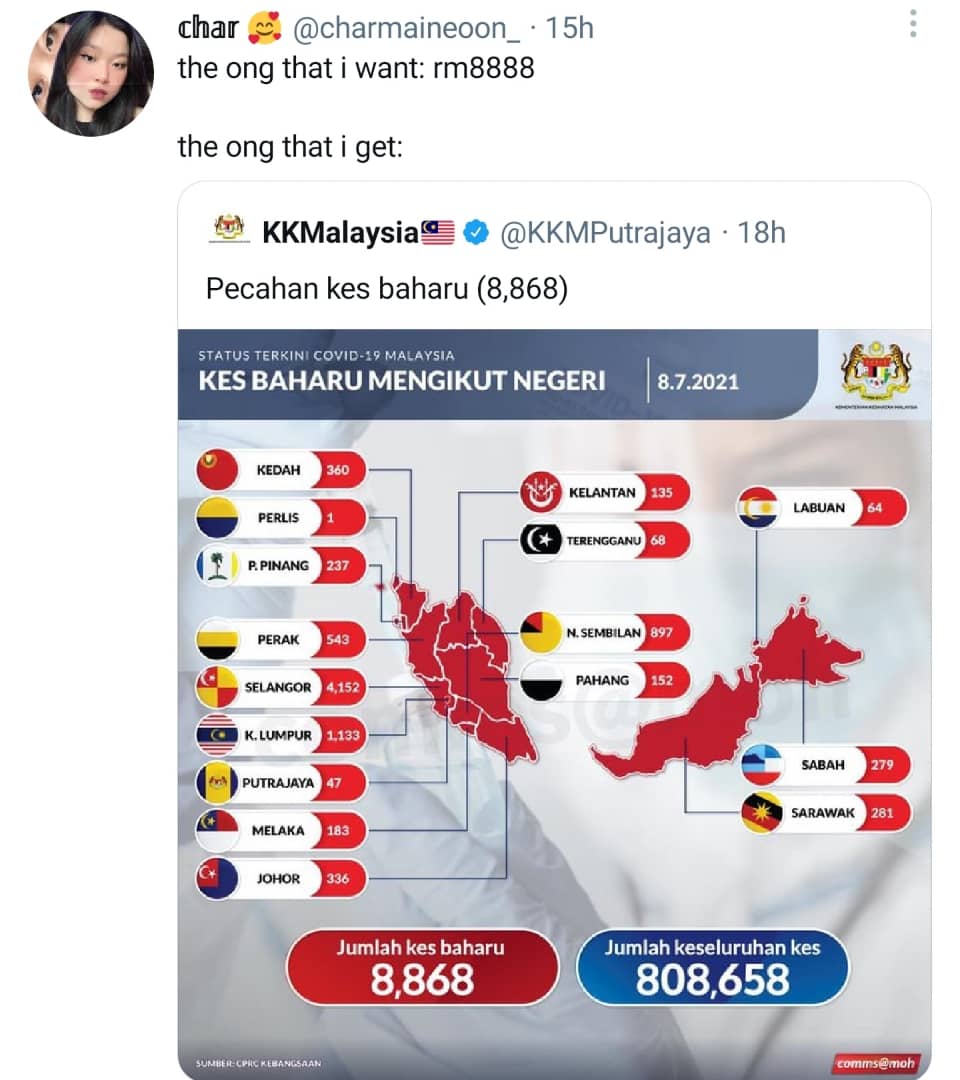 Cases are rising up despite the MCO, instead of going lower, they are sky rocketing like a professional Dota2 players MMR. Perhaps it's time for us to buy toto number to see if we got any ong left in us.
Not all is bad (in a way), this pandemic is really bringing out the inner creativity and care of Malaysians all around.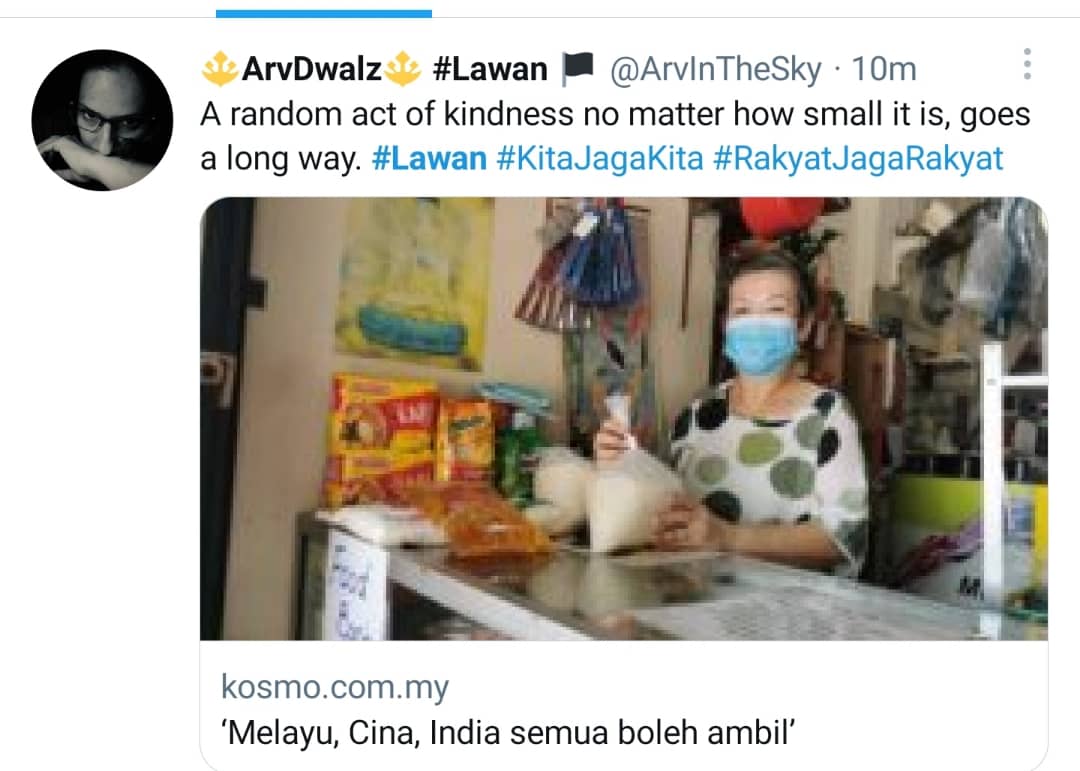 A lady helping distribute food and says any race can take it.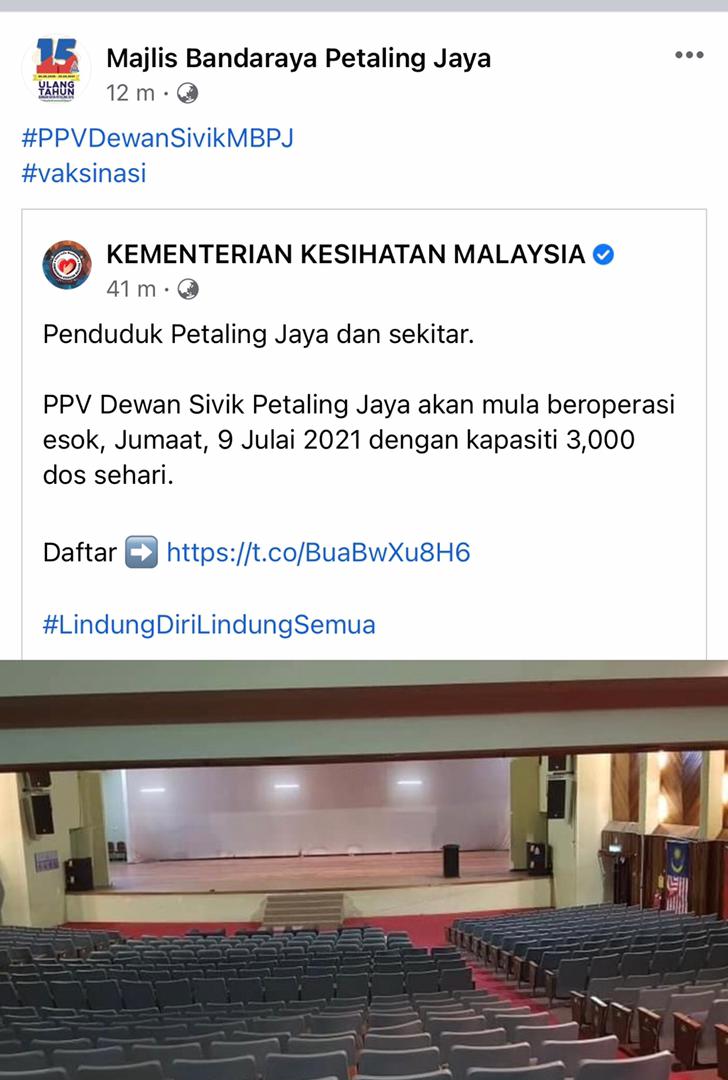 More PPV centres opening up.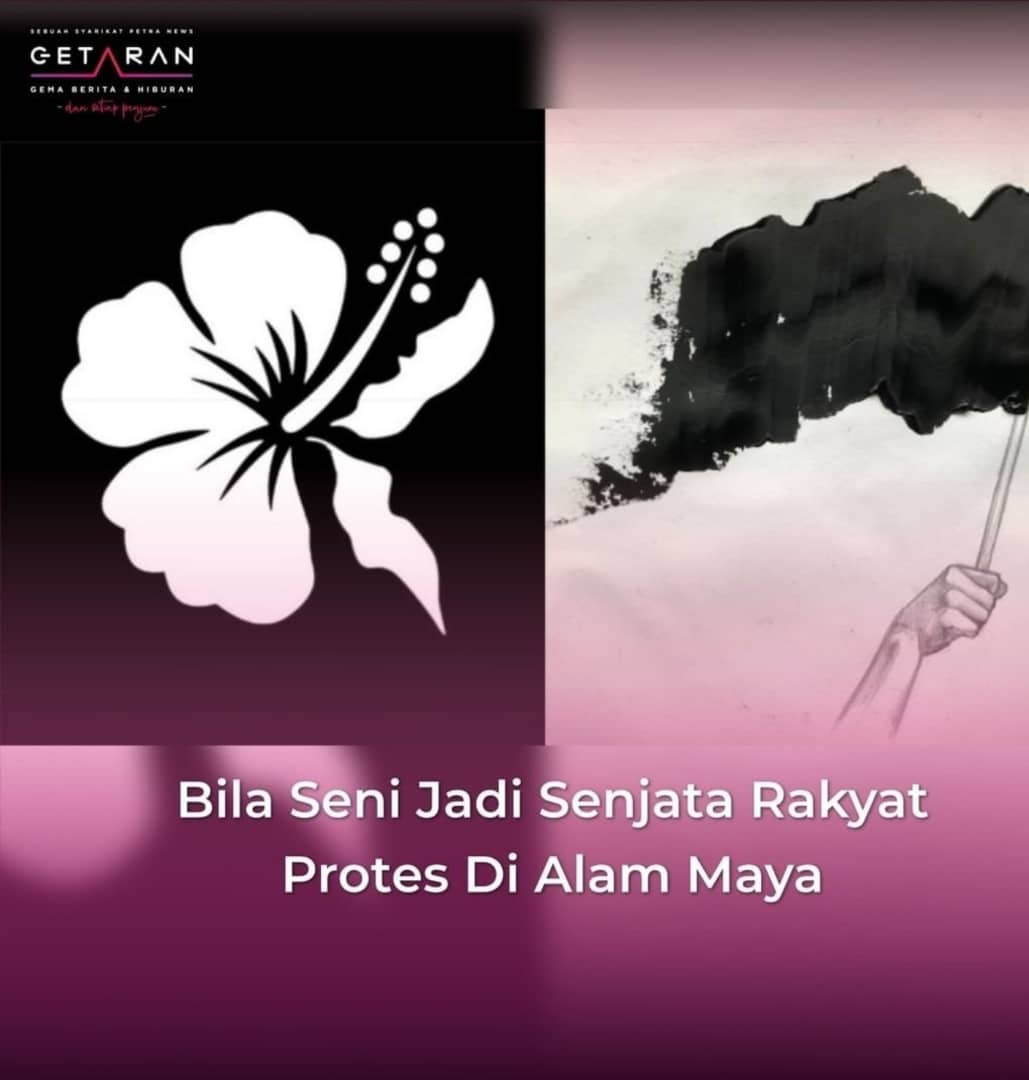 Creativity at another level where art is now our weapon in his political and Covid-19 war.

Not just from normal art but also in firms of animated video/gifs
While our menteri's are trying to decide what will happen next, Syed Saddiq is running around assisting those in Muar who are in need by donating 10,000 food baskets, ~1,100 tablets and laptops for the needy, wifi hot spots, money and even registering families for the vaccine. Someone give him an award please.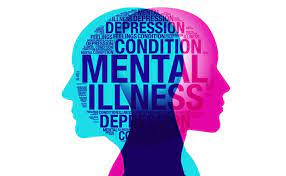 On a side note, Hospital Sungai Buloh is conducting DASS (Depression Anxiety Stress Scale) online test (Malay & English) and you can click here to take it. The resuts of the test will come out immediately.
So, this sums up our week of Covid-19. What's your thoughts on the whole situation we are in now?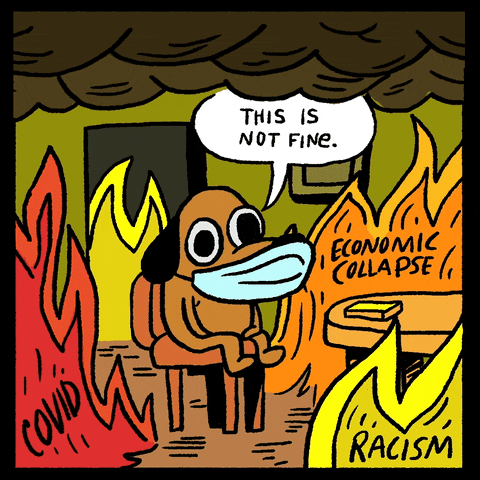 I know most of us are kind of in this situation but hang in there Malaysians!
FOMO much? Follow our Facebook and Instagram for more updates.