We've heard some bizarre stories people getting barred from exams, but this has got to be one of the most ridiculous reasons out there.
A medical student who has yet to receive her Covid-19 vaccination had lodged a police report against her university for barring her from sitting for an examination. A live video was streamed on Facebook showing her family and supporters making a police report at the Brickfields Police Headquarters.
Watch the video below:
According to a report by Persatuan Pengguna Islam Malaysia (PPIM), 22-year-old Nik Farah Ellisha Mohd Razif had informed Universiti Malaya (UM) that she did not wish to take the vaccine.
The vaccination was deemed necessary by the institution for those wanting to receive accreditation as medical professionals.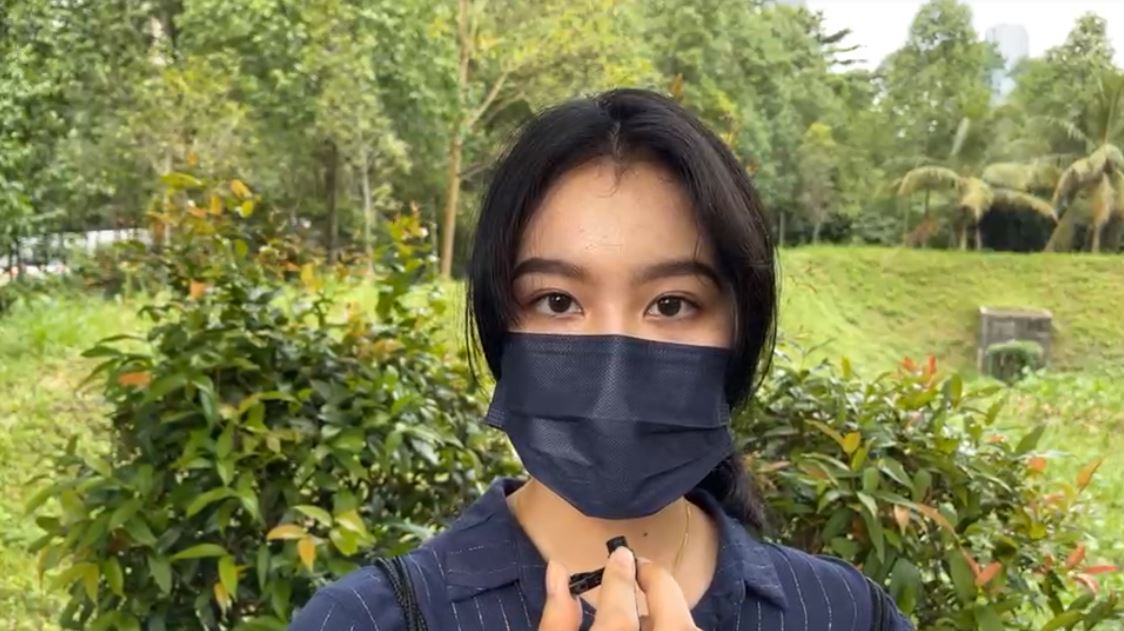 Image via Lokman Adam (Facebook)
"However, after being forced by the university, I finally agree to get the vaccine of my chosen brand and I informed the university about my decision in April," she was reported as saying.
Although she eventually agreed to the vaccine, she had failed to secure a vaccination appointment timely enough for her to sit through her exams on the 8th and 9th of June 2021.
Upon arrival to the hall during the exam day, she was refused entry and was forced to leave the exam hall. A further appeal for her to take the exam separately was also dismissed by the institution.
"It's really heartbreaking. It's my right to say no to the vaccine," she added. "Why would you stop me from taking the exam just because I said no to the vaccine?"
"I studied so hard, but the university has prevented me from taking an exam that I had the right to take."
The police report was made on 14 June with PPIM's lead activist, Datuk Nadzim Johan and politician Lokman Adam Noor giving her support.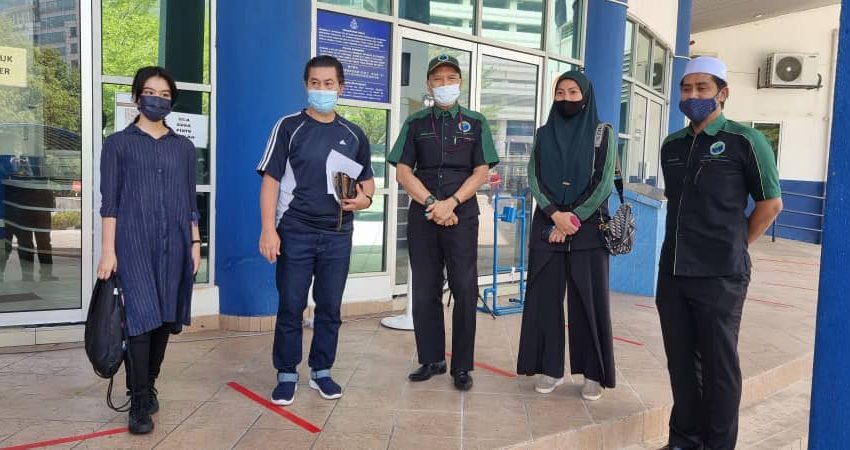 Image via Mashable Sea
Nadzim urges police to investigate the incident as the student was not treated fairly.
PPIM also deems the university's actions "illogical" on their website.
"We were promised by officials that nobody would be forced to receive the vaccine, so why is she being forced to accept something questionable into her own system," Nadzim said. "There's no denying the many untoward incidents that have occurred as a result of people getting vaccinated."
Nik Farah shared with reporters that she was heartbroken as she was not allowed to sit for her exams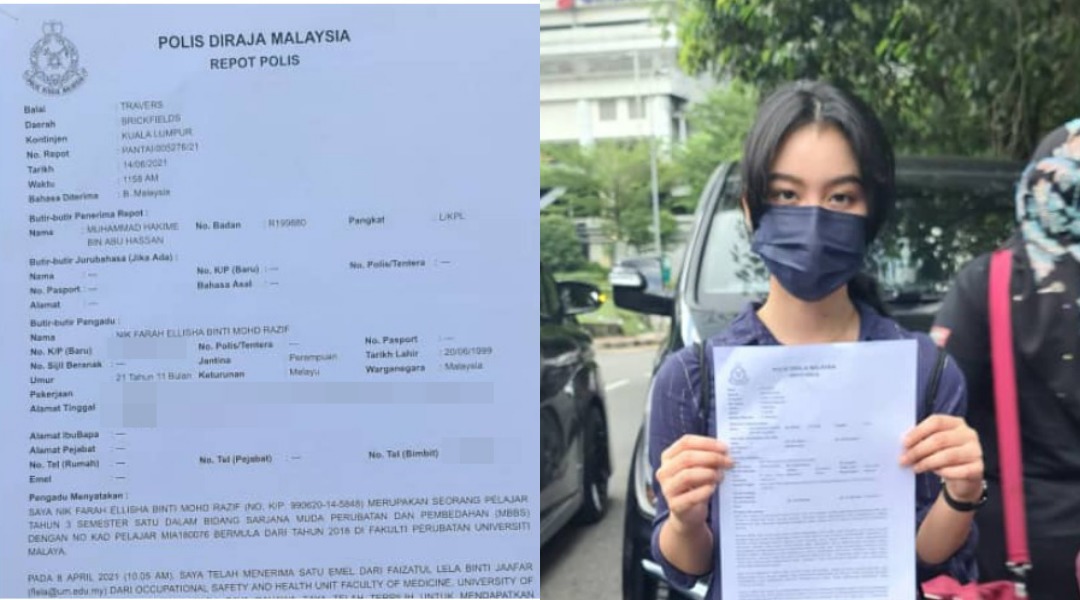 Image via The Vocket
"It's really heartbreaking because my friends and I have studied so hard. I really just wanted to answer the exam. But I wasn't allowed because I wasn't vaccinated. And it is my right to say no to the vaccine," she said in the interview.
"The university prevented me from taking [an exam] that I was supposed to be taking. It's my right to take the exam."
"I just want to continue my studies. I just want to be at the hospital with my friends. I want to become a good doctor one day. That's my dream."
ACP Annuar Omar of the Brickfields district police chief has confirmed that they received the report of the incident.
Hartian Metro reported that the case will be investigated as a civil case.
Universiti Malaya corporate communications office director Mohammad Khairi Md Jaafar had also shared that they will be looking into the matter in detail.
"It is UM's responsibility to provide a conducive and safe campus to all residents in the face of the COVID-19 pandemic," he said.
Netizens also fire back at the report on social media.
Some had took to social media as they say that Nik Farah was being difficult by not accepting the readily available vaccine.
"The university itself has offered clinical students the vaccine, while others still need to register and travel to vaccination centers," said Twitter user @pseudo_tazia. "The university has spoon fed us students, all we need to do is eat. What's the problem with that?"
"Everything works both ways – including demanding rights," said @alfiezik in a responding tweet. "If you are saying it's your right to not get vaccinated, then it's the university's right not to allow any unvaccinated people close to their staff and patients."
I don't blame her for not wanting to take the vaccine in the first place as everyone had their own doubts on it initially, till today, even some medical professionals still don't believe the "effectiveness" of the vaccine due to the rushed research put into it.
Although it is good and encouraged for others to take the vaccine, the University Malaysia could of handled the situation better and they are supposed to be the #1 ranked University in Malaysia. I do hope that Farah will get the justice she deserves as no student should be treated this way.
What do you think of this incident? Let us know in the comments.
Credit to PPIM, Mashable SEA and Social Media for the resources.

FOMO much? Follow our Facebook and Instagram for more updates.