A man in Penang was suspected to be high on drugs and was involved in a police car chase.
Harian Metro reported that the incident took place at Jalan Batu Uban 2 in George Town. The police had fired four shots at the man's vehicle while in pursuit of him.
The suspect is identified as a 46-year-old grass cutter from Kampung Melayu, Ayer Itam.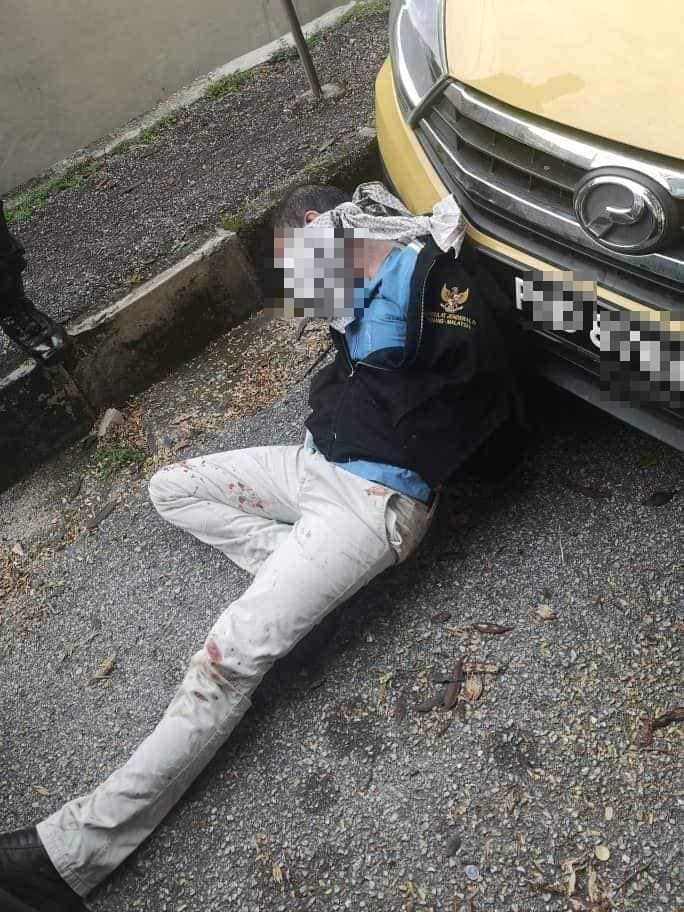 Image via Says
The man was acting suspicious at the traffic light between Jalan P Ramlee and Jalan Perak and two officers attempted to stop his car to conduct checks, but the suspect fled instead.
"While speeding through Jalan Perak near a morning market, the suspect hit a 61-year-old pedestrian who was crossing the road, causing him to die on the spot.", said Chief ACP Soffian Santong of the Timur Laut district police.
"The suspect then continued to flee through Jalan Van Praagh," he added.
He was ordered to pull over but instead drove off and almost crashed into a police officer. Due to the erratic behavior of the suspect, police fired three shots to the man's right tyre and one to the front of the car.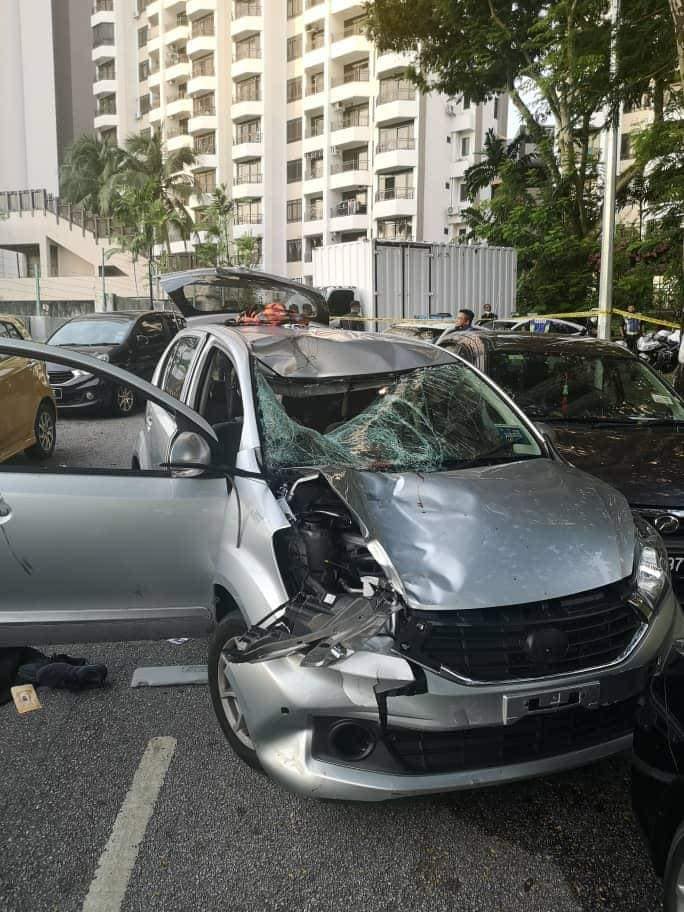 Image via Says
Eventually, the suspect was arrested at the scene with no injuries sustained
Police found that the suspect had three packets of heroin which totaled at 13g. The man has 16 previous criminal records as well.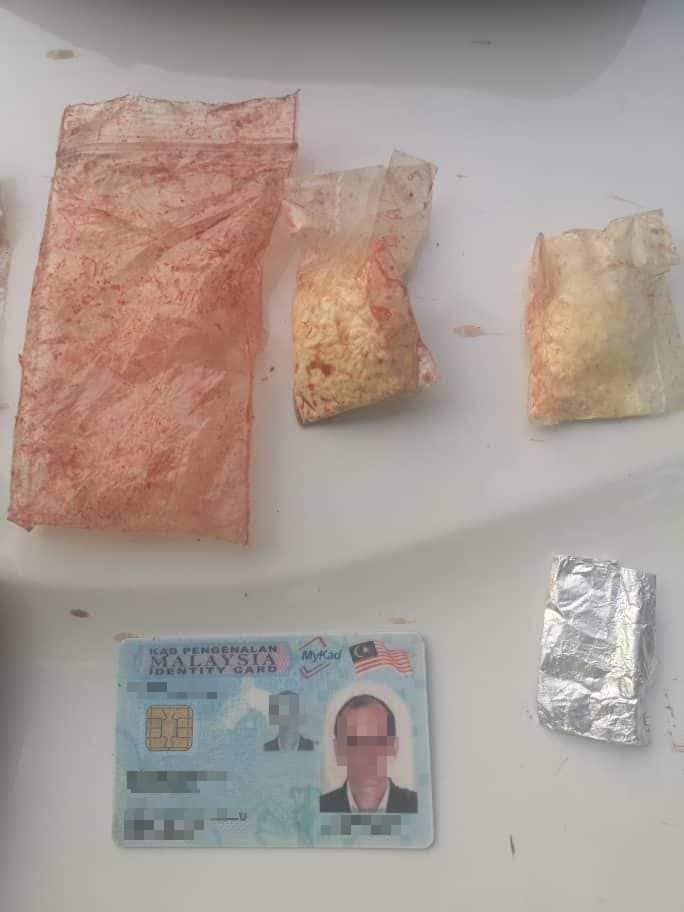 Image via Says
"The Myvi he drove was registered under the name of a car rental company which is located at Jalan Sungai Tiram in Bayan Lepas," said Soffian.
The suspect has admitted that he was under the influence of drugs and obtained it from his friend in Bayan Lepas.
The case is being investigated under Section 302 and 186 of the Penal Code as well as Section 39 of the Arms Act 1960.
For a guy with 16 criminal records and the fact that he has drugs makes me wonder how he's still on the streets. Regardless, good work to our men in blue for stopping this man and we hope justice will be served.
Credit to Harian Metro and Says for the resources.

FOMO much? Follow our Facebook and Instagram for more updates.