Anyone remember Lorde?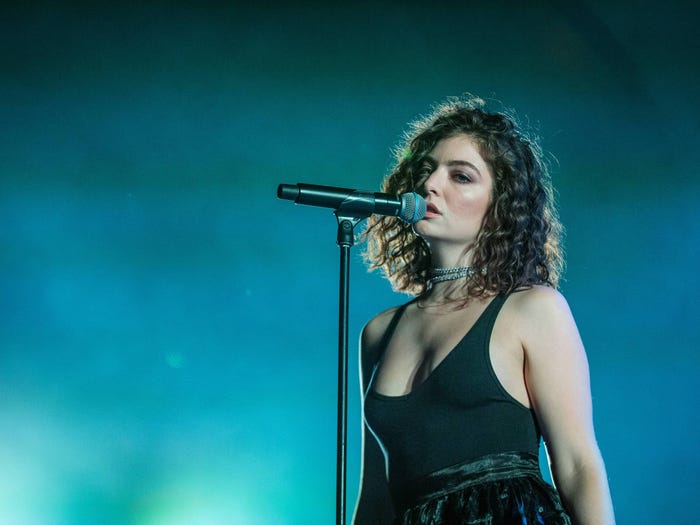 Image via L'officiel
Yep, that's her. She had just released her new single "Solar Power" today.
The artist has not dropped an album since 2017 and on June 11, she just released the official music video of her new song, and it may just be the song of the summer.
For those who are fans of Lorde, her new single is different from her usual moody tunes and in fact, the music video too isn't as "gloomy" as her past songs such as Royals which set the moody tune.
In addition to the new music video, she even shared a letter to her fans about her new music in an email newsletter.
She explains that the new song was written with her longtime producer Jack Antonoff about the "infectious, flirtatious summer energy that takes hold of all of us." If it didn't catch with some, her new album will also be called Solar Power.
"The album is a celebration of the natural world, an attempt at immortalizing the deep, transcendent feelings I have when I'm outdoors," she continued. "In times of heartache, grief, deep love or confusion, I look to the natural world for answers. I've learned to breathe out and tune in. This is what came through."
Man, that's pretty deep. After having to go through the pandemic lockdown, it would be nice to go back out there to connect with nature again. Guess the lockdown really helped in writing new music huh?
In fact, her third album has been in the works for years and her musical comeback was teased in May when Lorde was announced as a performer for the Primavera Sound Music festival 2022.
Guess it's time to wind down to some new music this weekend. The song is a pretty good and chill song too!
Check out her new music video!
Or listen to it on Spotify!
Credit to E-Magazine and Social Media for the resources.

FOMO much? Follow our Facebook and Instagram for more updates.