What started out as a marketing strategy to cater to customers with dietary restrictions had landed a cafe in Singapore —The Ritual— in hot waters. The cafe claimed that they are serving nasi padang, an Indonesian dish, "without the nasties".

Image via Mysara A. (Twitter)
The post went on to explain that "without the nasties" referred to the dish being prepared without using MSG, artificial flavouring and additives.
After receiving backlash, the cafe had deleted the post over the weekend and issued an apology on their Instagram page.
However, their apology did not go well, as some users continued to criticise the cafe for their insensitive use of words.


Screencap from Instagram
The cafe soon posted on their Instagram Stories explaining that they had no intention of calling the Minangkabau cuisine as nasty. Their choice of words are used to demonstrate their healthy recreation and interpretation of the dish, but they acknowledge that it gave room for misunderstanding.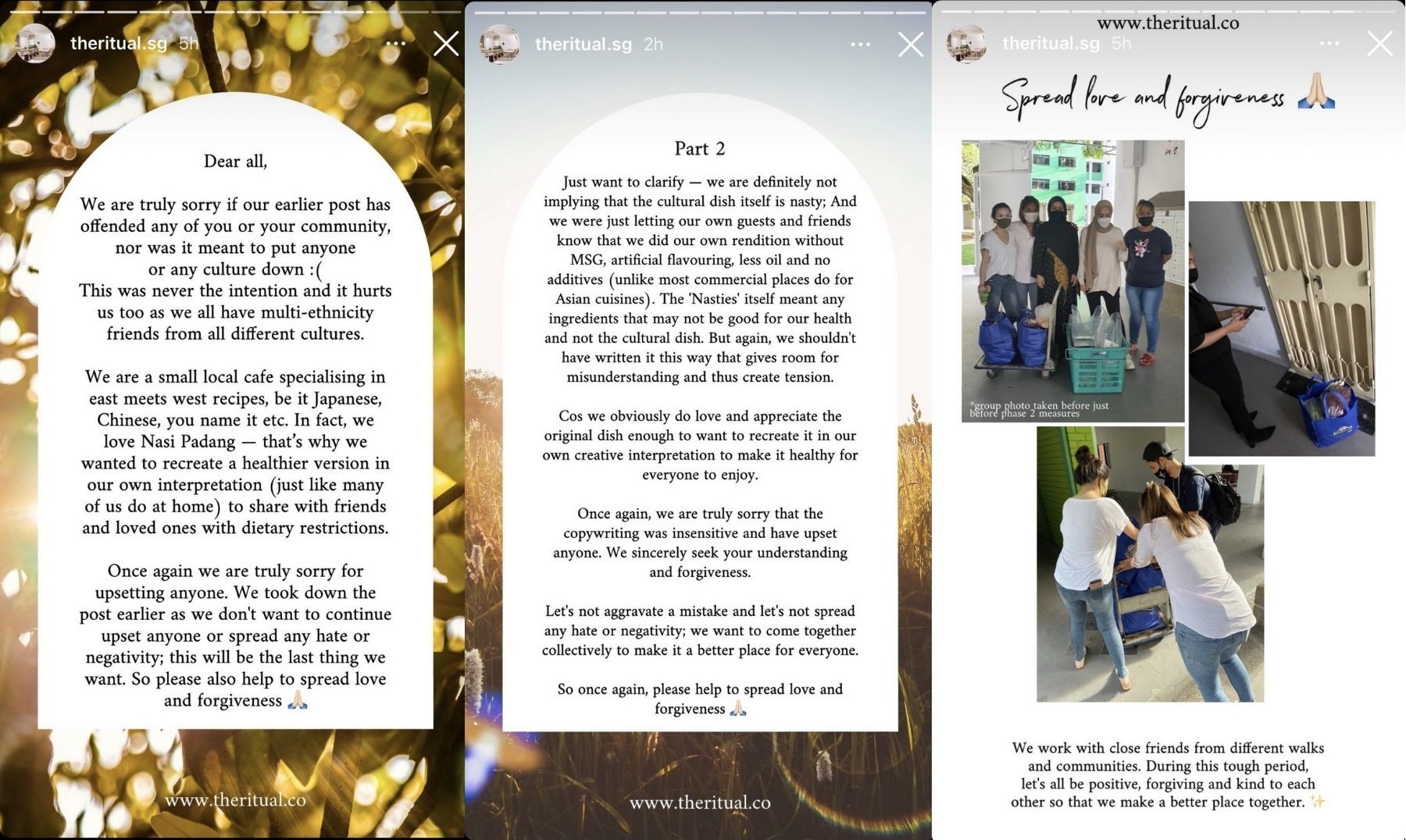 Screencap from Instagram
Their apology had divided the netizens into two, as one side are demanding them to remove the dish from the menu, and another saying that it was more of a thoughtless copywriting, rather than an attack on culture.
Well, I do believe that it was an honest mistake from the cafe's side, but nothing can be done now :/
Credits to Malay Mail for the initial coverage.
FOMO much? Follow our Facebook and Instagram for more updates.