Tragedy struck along the LRT Kelana Jaya line last night as two trains were involved in a collision.
Prasarana Customer Support (@AskRapidKL) had confirmed that an incident between train 40 and 48 happened last night. The tragedy had left at 166 passengers injured.
The tweet explained that "All injured passengers have been evacuated to platform. Emergency aid and rescue is ongoing", as of 9:43PM last night.
Azhar Ghazali, Prasarana Malaysia Berhad's senior vice president of media and communications had also issued out an apology towards the incident.
He spoke to Astro Awani last night saying that they were working to provide the assistance to control the situation.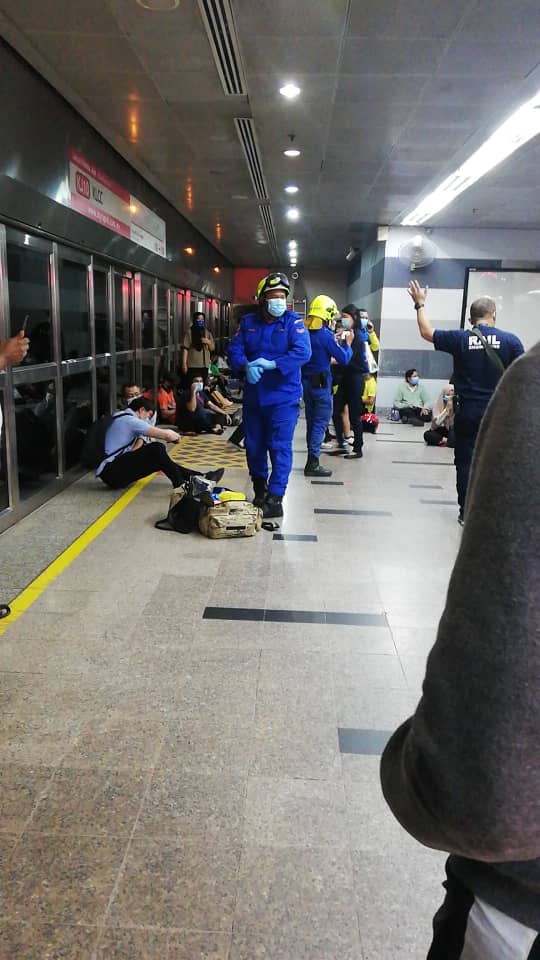 Image via @NewsBFMM (Twitter)
Around 10:00PM, media have managed to get coverage of firemen, police and health officials arriving on the scene.
Annuar Musa had confirmed the incident. He understood that no deaths were reported but there are many injured.
The incident occurred as one train had collided into another train which had only one passenger. Passengers were thrown around and fell to the ground.
Images that circulated social media had also showed that the commuter connectors had also suffered extensive damage from the collision.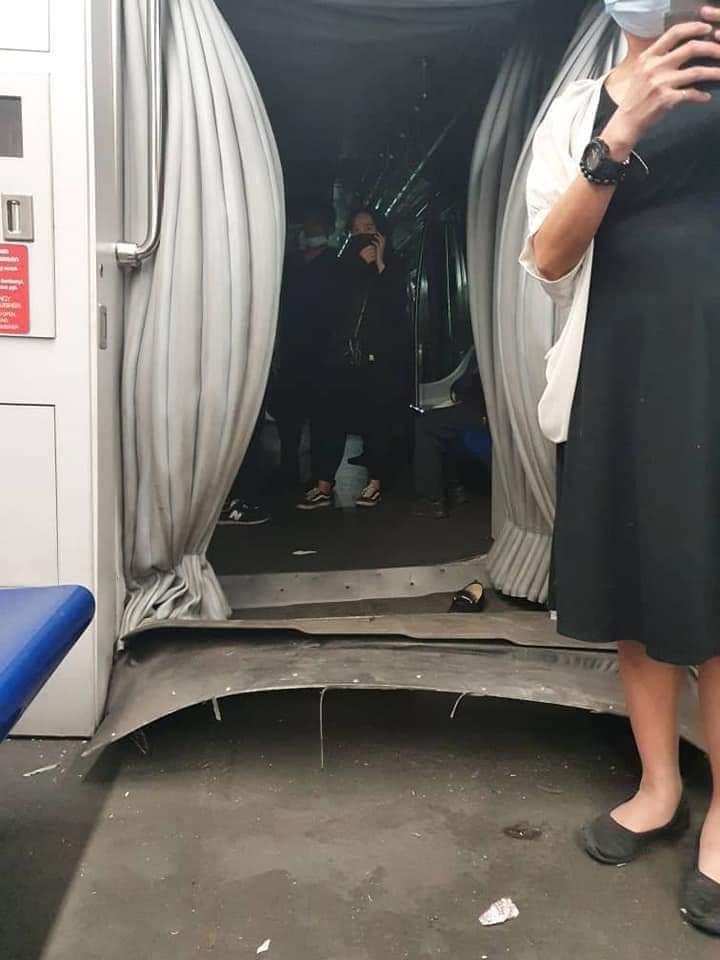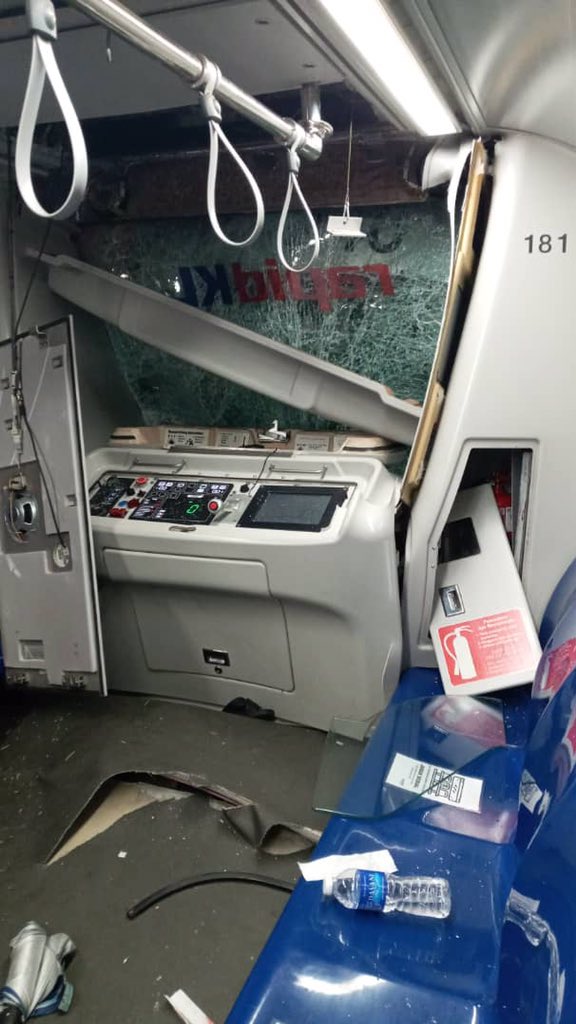 Image via @NewsBFM (Twitter)
Dang Wangi police HQ had confirmed with Bernama that a total of 213 passengers were inside the train and 166 were injured. To think of it, thankfully we are in the middle of a MCO as most of the time the trains would be packed full of people.
Restaurants and Soup Kitchen steps up to assist front liners.
NZ Curry House Restaurant had stepped forward to assist the front liners by serving hot drinks to those involved during the rescue operation.
Sirajudin Abdul Jabbar who is the supervisor of the restaurant had said that their boss requested to send Nescafe and the Tarik to the location which was a walk away from the restaurant along Jalan Ampang.
"We are concerned and want to help in any way we can. There are no shops nearby open at this hour due to the Movement Control Order. Where else can they get drinks to quench their thirst?
"It is free flow for frontliners. If there is not enough, we will top up."
Aside from NZ Curry House, Kembara Kitchen had assisted those on duty at the LRT site by sending food to them at 2AM.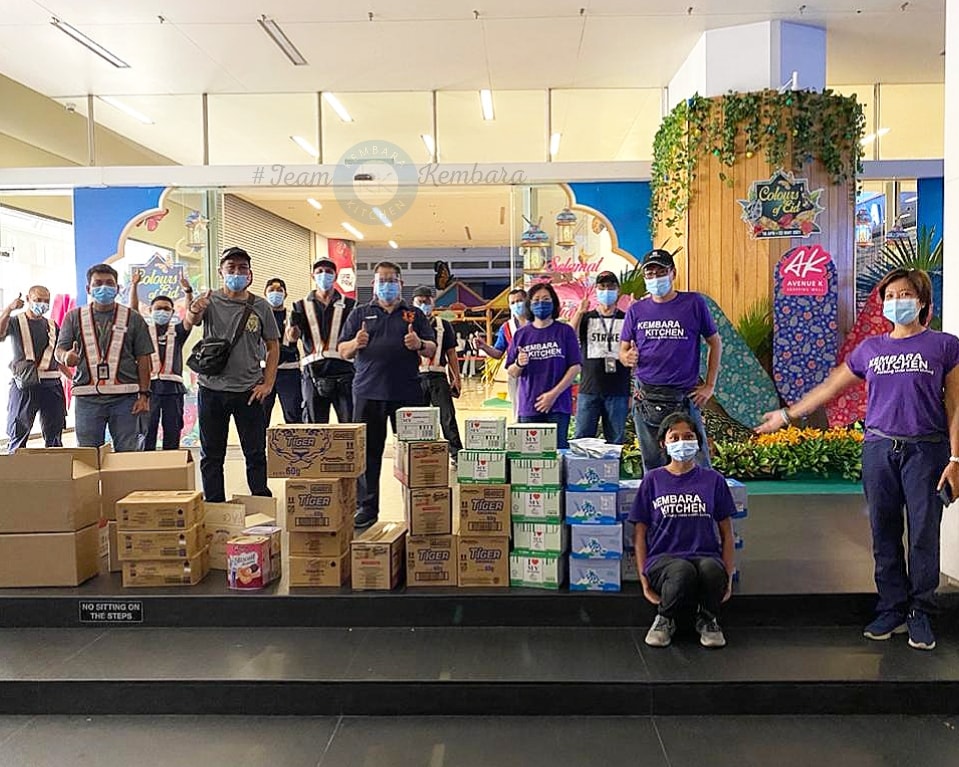 Image via Facebook
Kembara had provided them with biscuits, drinks, sanitizers and face masks and they even gave out their Kembara Hero Meals which is spaghetti Bolognese.
The incident is currently being investigated under Section 201 of the Land Public Transport Act 2010.
As of 6AM today (25th May 2021), the train operation will resume but will be using a single track. Free shuttle bus services will be in operation following the incident, but it is expected that those commuting via train will need to wait a little bit longer than usual.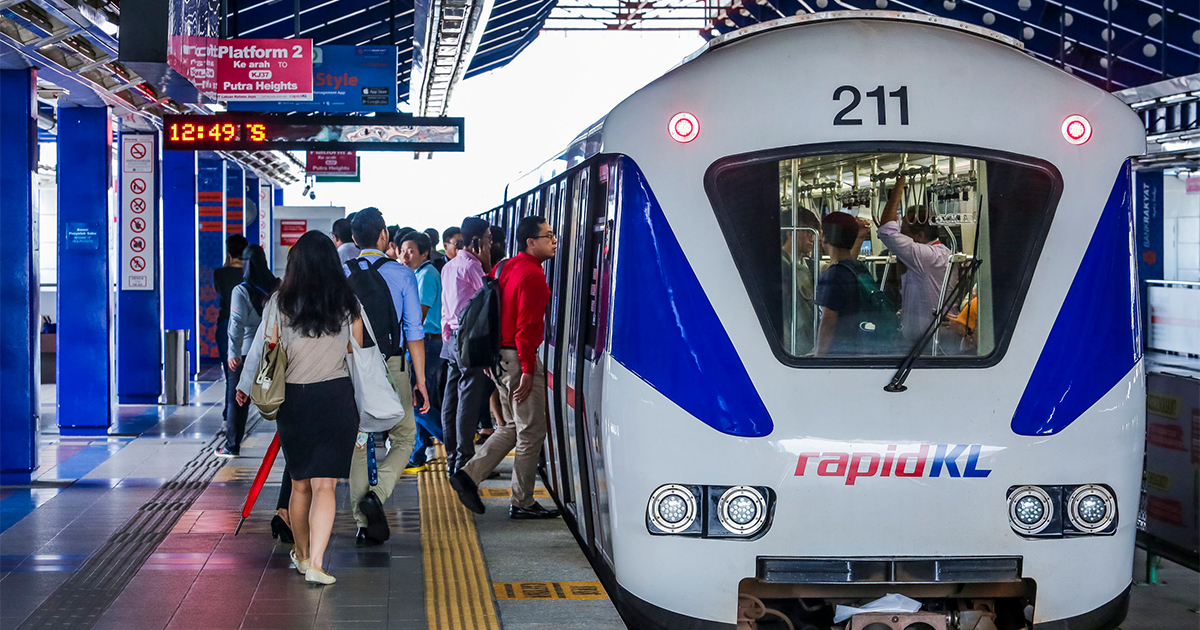 Image via iProperty
The bus services will be operational during peak hours as Prasarana has facilitated five double-decker buses which will transport passengers to any station between Pasar Seni and Ampang Park for free.
We hope authorities will take responsibility for the incident such as paying for the medical bills required by the injured passengers. I also do hope that an incident like this does not happen again as it could have been worse. Kudos to the authorities for taking swift action to this incident.
Credit to Says, The Star and Social Media for the initial coverage.

FOMO much? Follow our Facebook and Instagram for more updates.